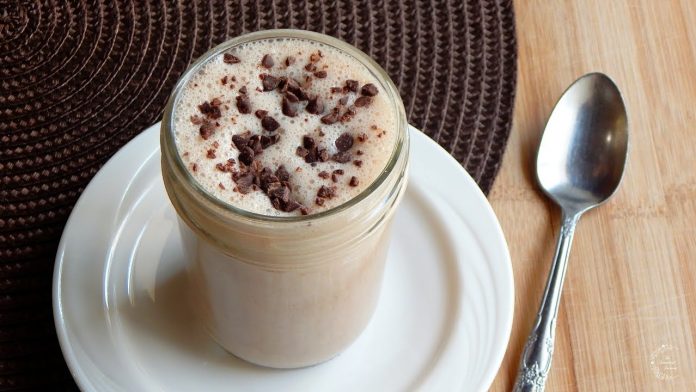 Learn how to make a chocolaty dessert drink reminiscent of soft and chewy chocolate chip cookies. ???
Ingredients:
1 1/2 Cups Sugar Free Vanilla Ice Cream (243g)
1/4 Cup Packed Light Brown Sugar (48g)
2 Tablespoons Semisweet Mini Chocolate Chips (28g)
1/2 Teaspoon Vanilla Extract (2ml)
1 Cup Milk or Milk Substitute (240ml)
Directions:
1. In a blender, combine ice cream, sugar, chocolate chips, vanilla, and milk. Process until smooth, about 1 minute.
2. Pour shake into 2 glasses. Top with chopped or grated semisweet chocolate.
| Makes 2 servings.
| ↪ Connect With This Channel | ☕
Facebook –
Tumblr –
Twitter –
Instagram –
| Personal Accounts | ??
Instagram –
Twitter –