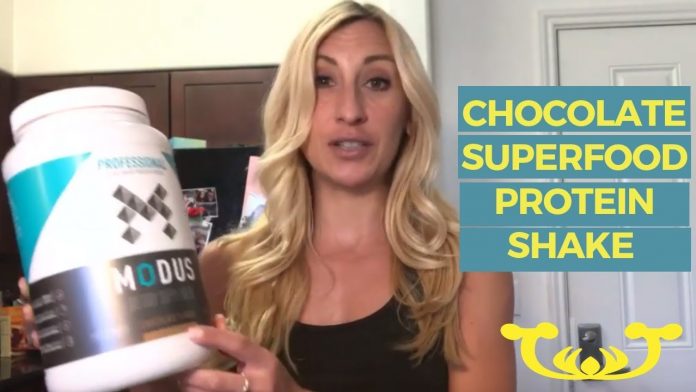 It's not hard to make this post-workout protein shake tasty with chocolatey protein from Modus Nutrition, some ice and coconut milk for a creamy consistency, mixed with chia and maca for superfood nutrients to boost endurance, strength, and balance hormones. This recipe is great for muscle recovery, weight loss, or muscle gain. Just increase amount of ingredients for a weight-gaining protein shake, or cut out some of the ingredients to reduce calories.
Modus Protein: This recipe uses Chocolate protein from high-quality, athletically-geared and health-focused Modus Nutrition, which you can buy here:
It also uses chia seeds, maca powder and shredded coconut which you can get from any health store (cheapest at Trader Joe's if you have one near you).
You can get Wild Foods Mushroom blends here:
To learn more about the benefits of various types of mushrooms, (and a great hot cocoa recipe!) read here:
This shake is great for breakfast, post-workout recovery, pre-workout strength and nutrition, or pre-bed nutrition to improve protein synthesis. You can also swap out or add ingredients like greens, peanut butter, banana coffee or coconut oil. Or use vanilla to change things up and add fruit or oatmeal for more carbs.