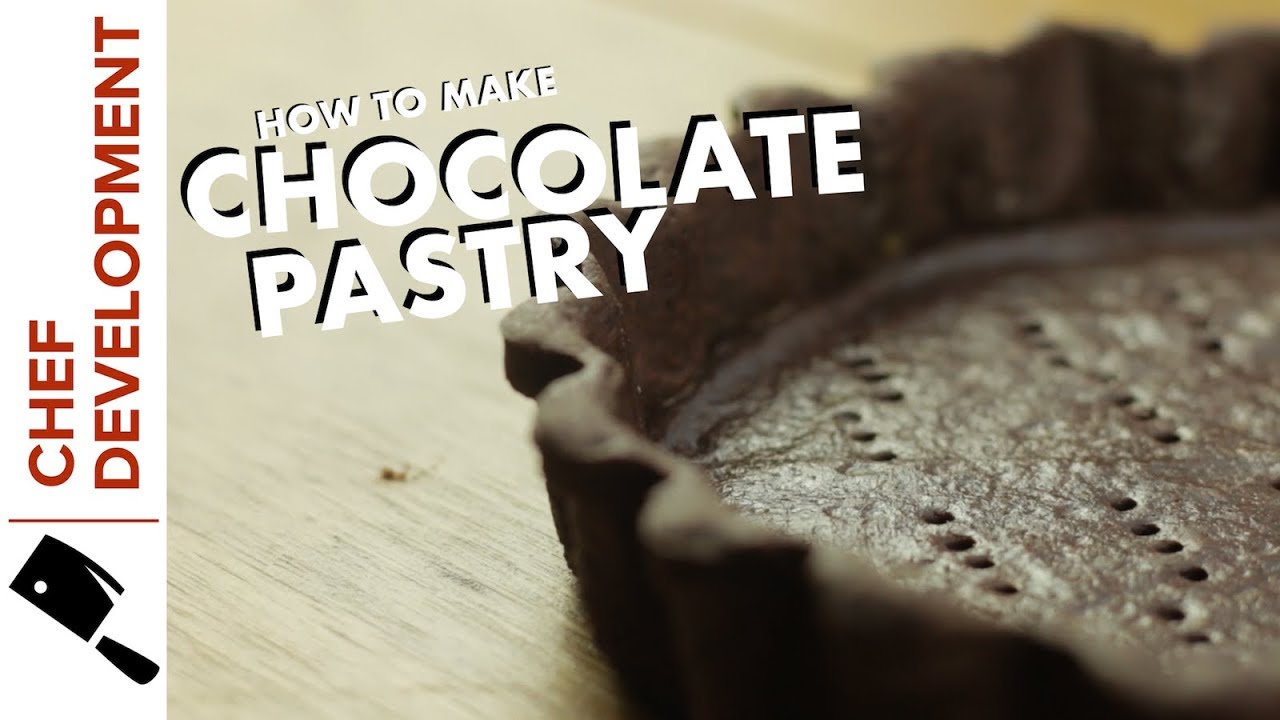 Chocolate Pastry is so buttery and crispy, one bite crumbles into a thousand pieces and melts in the mouth.
Find the full recipe here;
Despite its deep flavour and crumbly texture, chocolate pastry is far less common than you would think, often being over looked for its paler cousins, Pate Brisee and Pate Sucre.
Chocolate pastry is so often reserved for just chocolate fillings, but it can work with some much more. Perfect with caramel and nut fillings, it make an incredible crust to contrast a passion fruit tart, as a base of a cheesecake or to even encase some lovely poached pears and frangipane filling. Suffice it to say chocolate pastry shouldn't be limited to just chocolate fillings, live a little and try some different fillings for a change.
Check out our website for the full recipe and other techniques.
If you enjoyed this video, hit that *like button* and if you want to see more, you can *subscribe* down below or head on over to our channel
We really appreciate all your support.
For more videos, recipes, tips and techniques head on over to our website www.Chef-Development.com
We'll see you next time!
—————————————————————————————–
If you want to learn how to cook, we want to show you!
Find more recipes at our website;
Find us on;
Facebook –
Twitter –
Instagram –
Music from Jukedeck – create your own at
——————————————————————————————————-
SUPPORT OUR CHANNEL;
If you like our videos and want to see more, you can support our channel by subscribing, liking our videos and sharing our content with all your friends.
If you would like any to buy any of the equipment you see in this video consider purchasing it through our Amazon Affiliate links below.
It won't cost you a penny extra but we will get a small percentage of the sale and every little helps our channel. We will only ever link to equipment we actually use in the kitchen ourselves. Thanks so much, we'll see you soon!
Kitchen Aid Standing Mixer |
Scales |
Wooden Board |
Rolling Pin |
Pastry Tin |
Baking Beans |
——————————————————————————————————-
Chocolate Pastry | Chocolate Shortcrust Pastry | Chocolate Shortcrust | Chocolate Pastry Recipe | Chocolate Shortcrust Pastry Recipe | How To Make Chocolate Pastry | Easy Chocolate Pastry | How to Make Chocolate Shortcrust Pastry | Chocolate Recipe | Pastry Recipe | Chocolate (Food) | Chocolate (Ingredient) | Pastry (Food) | Shortcrust Pastry (Food) | Food (TV Genre) |