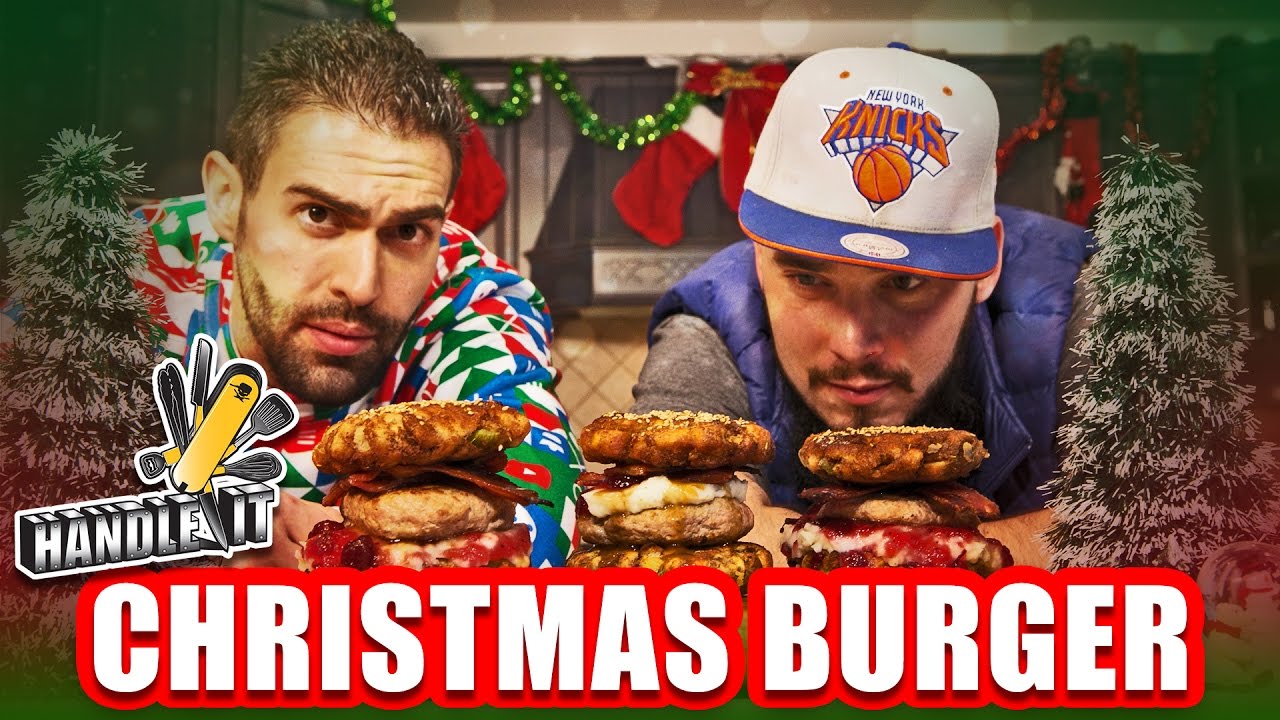 Prince Atari and Lemme Kno teach you how to make the Christmas Burger just in time for the holidays. Merry Christmas!
Tools/Ingredients:
1 Frying pan
1 Oven tray
1 Spatula/wooden spoon
1 Chef knife
1 Small sauce pan
1 Toaster
2 Mixing bowls
Parchment paper
Stuffing
1 loaf of bread
1 cup of celery
1 cup of onion
1/4 cup of butter
1 tbsp of sage
1 tbsp of thyme
1 tbsp of rosemary
Salt and pepper to season
2 eggs
1 cup of chicken stock
Burger patty
1/2 pound of ground turkey meat
1/2 cup of bread crumbs
1 egg
Salt and pepper to season
1 box of instant mash potatoes
Butter and milk
1 pack of bacon
1 can of gravy
1 can of cranberry sauce
Vegetable oil for frying
Check out Harley's Video Diaries –
We have a #YouTubeGaming Channel:
LIKE/FAVORITE and SHARE for new meals every week!
And order the COOKBOOK from any of these links:
Amazon: …
B&N: -…
BAM: …
iBooks: …
Need tools to cook with? Order the cooking arsenal:
Christmas Burger – Handle It