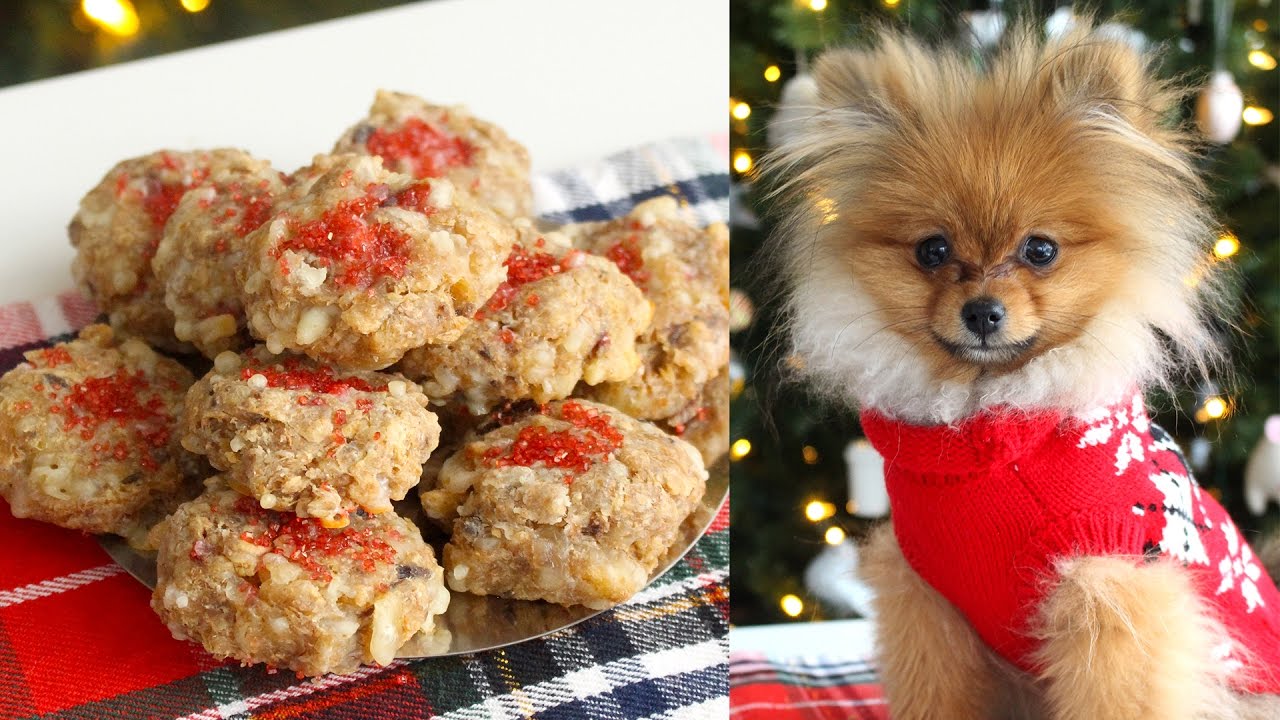 Enjoy the holidays with your puppies and bake these dog-safe cookies!
Ingredients
1 cup unsweetened cornflakes
1 cup whole wheat flour
¾ cup shredded mozzarella cheese
¾ cup canned sardines, drained
¼ cup hot water
2 tbsp sunflower seed oil
1 egg
Cake Mate red sugar crystals
For the full recipe, go to my website:
Facebook: www.facebook.com/pankobunnycooking
Twitter:
Instagram:
Pinterest:
Blog:
Subscribe to my Channel!
New videos every Tuesday & Thursday! Make sure you tune in!
As always, thank you!!
xx
Cayla
For all of you who are amazing and have read this far, here is a clue for Cookmas Day 19's video: Edible gifts!! Coming in just a few hours!
Music courtesy of Audio Network.
Song: Because It's Christmas 2
This is not a sponsored video.