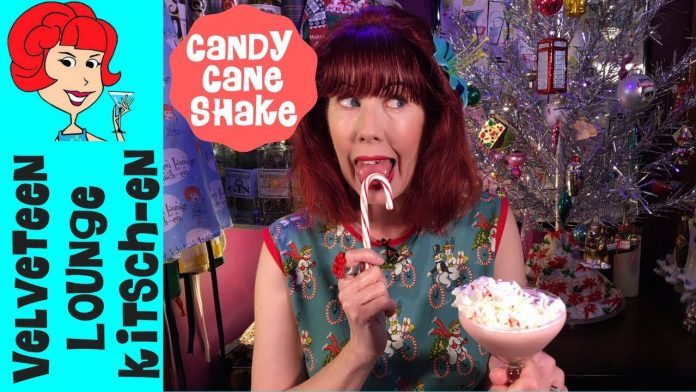 A non-alcoholic Candy Cane Shake for Christmas! Recipe below!
Please subscribe:
Visit our store for our glassware and merch, plus cocktail bitters, accessories and more! *.
*We receive a small commission for all affiliate purchases.
Recipe: Candy Cane Shake
2 scoops peppermint stick ice cream
Chocolate sauce
Whipped cream
1 crushed candy cane
Combine ice cream and chocolate sauce in a blender, blend, pour into a glass, top with whipped cream and sprinkle with crushed candy cane.
Cocktails, party bites, road trips to fabulous bars and the occasional boozy music video! New episodes every Tuesday and Friday! #cocktail #recipe #delicious #howto #retro #alcohol #liquor #bartending
Facebook:
Twitter:
Instagram:
Pinterest:
Host/Writer: Kelly Camille Patterson
Director/Editor: Paul Spencer
Second Unit Camera: Kelly Camille Patterson
© 2017 Velveteen Lounge Kitsch-en