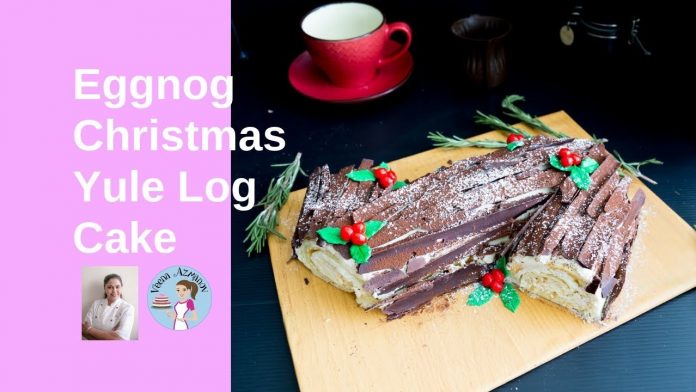 EGGNOG CHRISTMAS YULE LOG CAKE
A yule log is a traditional Christmas cake also know as Buche de Noel in France. This eggnog yule log cake is a wonderful twist with a modern touch. A simple and easy recipe using vanilla Swiss roll as a base and chocolate bark for that log effect. Eggnog being a very Christmas flavor makes the eggnog buttercream as the icing on this cake perfect. 
Get the Recipe –
Pin this Recipe for later –
Welcome to my Channel,
My name is Veena Azmanov and I blog about all things Cake Decorating and Food on my website
So, if you love eating and cooking food or creating amazing cakes for family and friends please do subscribe.
I post a minimum one video every week but often I may post up to three.
I love sharing recipes and I also love getting your feedback in the comments below.
Don't forget to Subscribe to my channel, hit the notifications bell if you'd like to be notified about my new videos.
Join my newsletter to get access to all my FREE resources and more –
You can also find me on.
Blog homepage –
Facebook – …
Instagram –
Pinterest –
Twitter –