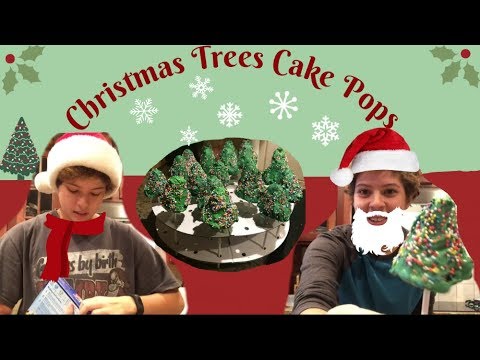 Christmas Tree Cake Pop Recipe
Ingredients:
1 box of Chocolate cake mix
1 can of chocolate fudge frosting
2 bags of green Wilton's candy melts
1 bag of cake pop sticks
1 jar of sprinkles
(You don't have to use the exact ingredients I used ex: vanilla cake mix with strawberry frosting)
Steps:
1. Follow the instructions on your cake mix and bake it
2. Crumble your cake in a bowl
3. Add about half to 3/4 of your frosting in to the bowl
4. Mix evenly
5. Form trees and dip cake pop sticks in frosting and insert into pops
6. Freeze for about 1-2 hours (if you don't freeze it enough it will fall apart when you're dipping it)
7. Microwave candies in a microwave safe bowl for 1 minute and stir
8. Put on cake pops immediately (or it will harden and you will need to reheat)
9. Decorate with sprinkles
10. Enjoy!