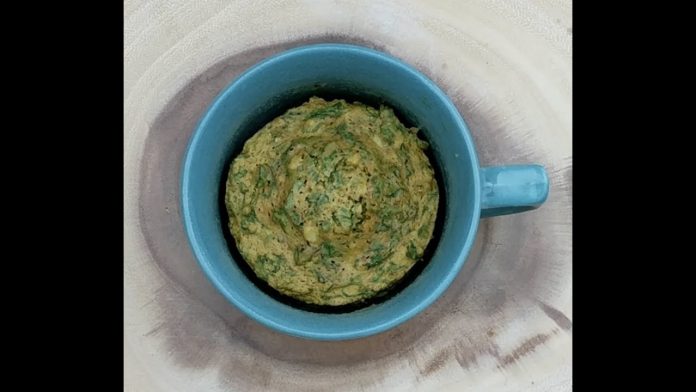 Recipe:
INGREDIENTS:
1 cup chopped cilantro / coriander leaves / kothimbir
1/2 cup chickpea flour (Besan)
11/2 tablespoon green chili garlic paste (to taste)
1/4 teaspoon turmeric powder
1/4 teaspoon chili powder
1/4 teaspoon coriander cumin powder
3/4 teaspoon Fruit salt
1/4 cup water
Salt to taste
PREPARATION:
1. In a bowl, add cilantro, chickpea flour (besan), chili garlic paste, turmeric, chili & coriander cumin – powder, salt. Slowly add water, mix & make thick batter. Add Fruit salt & Mix well.
2. In a greased mug, add batter & microwave for 2 minutes & 30 seconds. Enjoy!
Note: Microwave used is 1200 watts. Please check strength of your microwave to adjust the time.