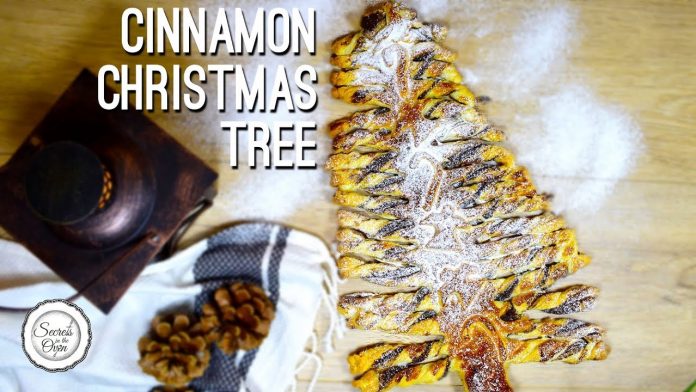 It's the most wonderful time of the year! Impress your guests on Christmas with this quick and delicious Cinnamon Christmas Tree recipe which is hardly to forget! This spectacular pastry Christmas tree is easier to make than you might think!
Please find below the Cinnamon Christmas Tree recipe recipe and if you want to see more don't forget to subscribe!
Follow me:
Twitter:
Facebook:
Instagram:
Pinterest:
INGREDIENTS
• 2 puff pastries
• 15 g butter
• 2 tablespoons brown sugar
• 1 teaspoon cinnamon
• 2 yolks
• powder sugar for decoration
Directions:
Step 1
Preheat the oven to 375 degrees F (190 degrees C). Place 1 puff pastry sheet on the prepared baking sheet and score puff pastry into the shape of a triangle with a wide base. Cut away 2 strips at the bottom of the triangle to form the base of a tree trunk.
Step 2
Grease the pastry with butter. Mix 2 tablespoons of brown sugar with 1 tablespoon of cinnamon and spread over the triangle in a thin layer with the back of a spoon.
Step 3
Place the second puff pastry on top and cut it carefully to form the Christmas tree. Cut slits on both sides spacing them 1 centimeter apart, leaving the center intact. Cut a small star out of the excess pastry; place on top of the tree. Brush the star and tree with beaten yolks.
Step 4
Bake for 20 minutes at 180 degrees C.
Sprinkle with powder sugar for decoration!
Enjoy!
Let's simplify the art of cooking!