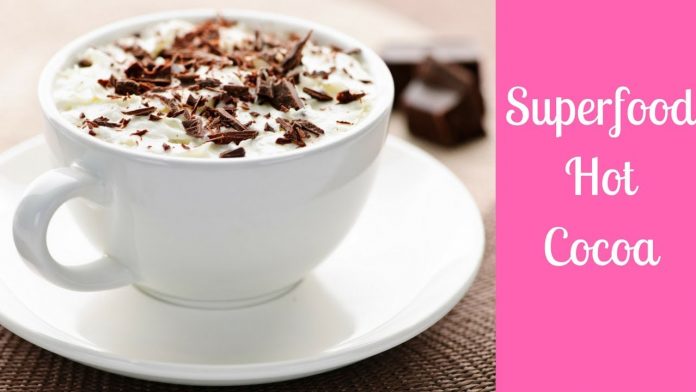 For more amazing recipes like this that help you lose weight and allow you to still eat delicious food – pick up my free 72 hour flat belly detox. You'll also get 3 days of my popular 10 minute workouts.
★72 Hour Flat Belly Detox:
★Subscribe to my channel here:
★Recipe:
Superfood Hot Cocoa
INGREDIENTS:
3/4 – 1 Cup Hot water
2 tbs Tbs Raw Cacao (I like )
1/8 tsp turmeric (I like )
1 tsp Coconut oil, MCT oil, or coconut cream (I like )
1/2 tsp cinnamon (I like )
1/4 cup to 1/2 cup unsweetened almond milk or coconut milk ()
1-2 tsp raw pure honey- omit if on the 14 Day Detox – i like
DIRECTIONS:
Mix all together in your favorite mug or froth it up in blender for extra fun!
Sprinkle with cacao nibs and coconut whip cream for an even more indulgent treat.
I'll put the coconut whip cream recipe s along with this hot chocolate recipe below this video
Optional Whipped Coconut Cream topping:
INGREDIENTS:
1 (14 ounce) can unsweetened coconut milk – (I like )
2 tsp raw pure honey (omit if doing 14 Day Diet detox) – I like
1 teaspoon pure vanilla extract – (I Like )
optional 1 tsp cacao nibs – (hhttp://amzn.to/2oNefLO)
DIRECTIONS:
Refrigerate can of coconut milk, 8 hours or overnight.
Place metal mixing bowl and beaters in the refrigerator or freezer 1 hour before making whipped cream.
Open can of coconut milk, taking care not to shake it. Scoop coconut cream solids into cold mixing bowl. Reserve remaining liquid for another use.
Beat coconut cream using electric mixer with chilled beaters on medium speed; turn to high speed. Beat until stiff peaks form, 7 to 8 minutes. Add honey and vanilla extract to coconut cream; beat 1 minute more.
Top hot cocoa with whipped coconut cream and optional cacao nibs.
===============
SERVICES AND PROGRAMS:
★ 14 Day Diet Detox:
★ 10 minute workouts:
★ 72 Hour Flat Belly Detox:
★ Find more recipes on my blog:
SOCIAL MEDIA LINKS:
★ Facebook:
★ Instagram: