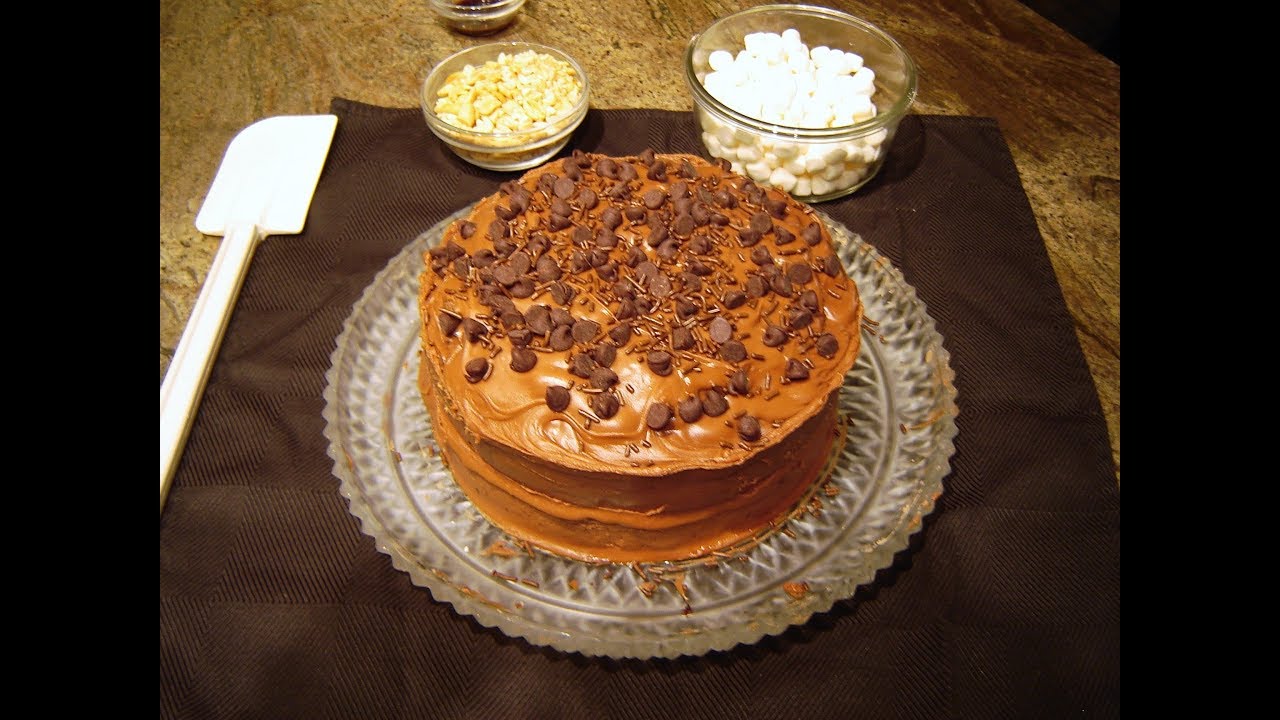 This is a delicious delicate moist cake great with a cup of coffee or tea…. I will be putting on a Chocolate Cola frosting video recipe…
2 cups all-purpose flour
2 cups granulated sugar
3 Tablespoon baking cocoa
2 Sticks butter or margarine
1 cup cola any brand
1/2 cup buttermilk
2 eggs beaten room temperature
1 teaspoon baking soda
1 teaspoon vanilla
1 1/2 cups miniature marshmallows
1 cup chopped nuts your choice
Mix flour, sugar, and cocoa in a large bowl stir
Heat butter and cola till a boil
Pour cola butter mixture over dry ingredients
Add milk, eggs, baking soda and vanilla stir and mix till smooth.
Add marshmallows and nuts stir
Grease and flour 2 8″ or 9″ round pans or 1 9×13 pan
Bake at 375 for 25- 35 minutes depending
To prevent the top of cake getting burned tent cake the last 10 minutes of baking.
Place cake pans on a cooling rack till cool then release
Frost with Chocolate Cola frosting or your choice of frosting.