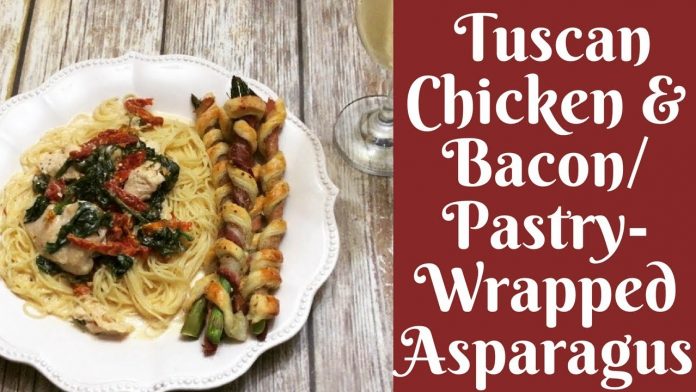 Hey y'all! This is one of my favorite meals, inspired by Tasty & MasterCook: Tuscan chicken with bacon and pastry-wrapped asparagus.
Written recipe: Link will be here soon.
Check me out:
Website:
Facebook:
Pinterest:
Instagram:
Twitter:
Send me some Friend Mail!
Amber
PO Box 1289
Lenoir, NC 28645
I love to hear from my friends! I will always send you some Friend Mail in return!