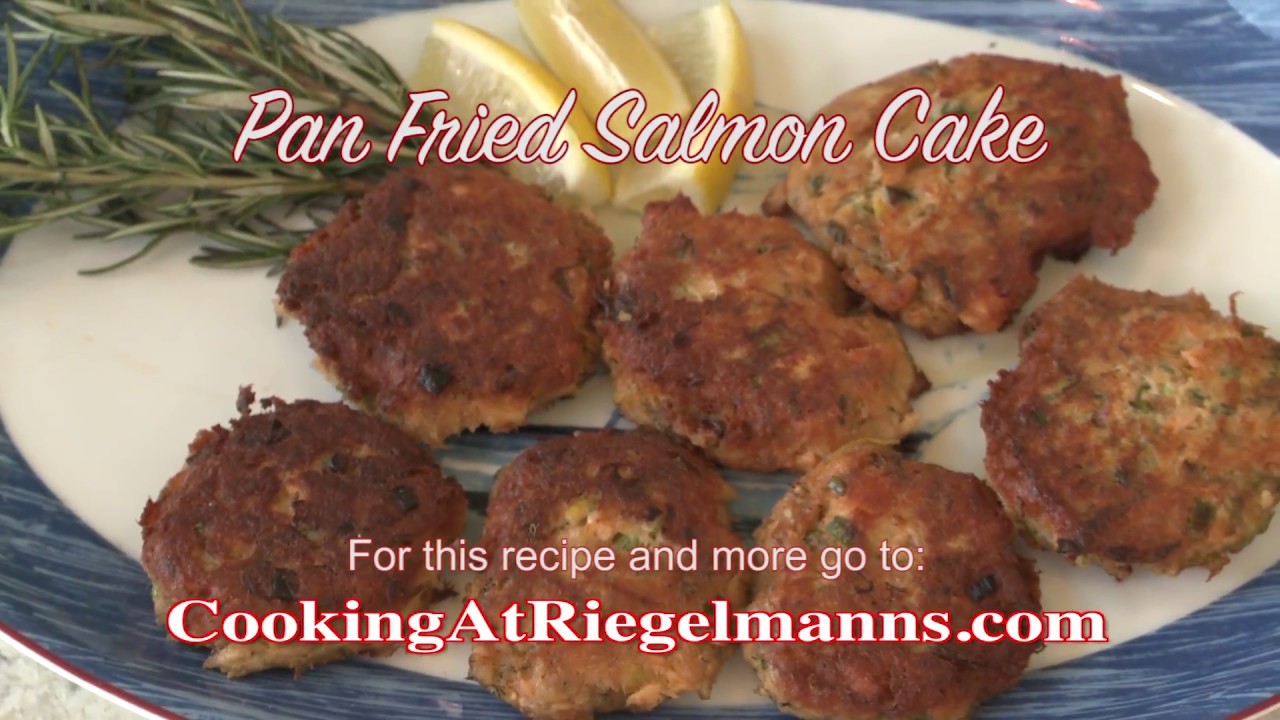 Chef Gabrielle from Mo's Chowder House is here today to show us how to make a Pan-Fried Salmon Cake. These are delicious and your family is going to love them! Recipe below…
www.cookingatriegelmanns.com
www.riegelmanns.com
www.moschowder.com
www.bosch-home.com/us/
RECIPE:
Pan Fried Salmon Cakes
Adapted from Martha Stewart
3 ounces large hard pretzels- don't use thin pretzels in this recipe because they will make the cakes too Salty.
1/2 cup mayonnaise
1 large egg lightly beaten
1/4 cup chopped fresh dill, plus more for sprinkling
1/4 cup chopped scallions
2 lemons, 1 zested, 1 cut into wedges for serving
1 can (14 ounces) wild salmon, drained
2 Tablespoons vegetable oil
1. Break pretzels into pieces; pulse in a food processor until finely ground. (you should have 1/2 cup.)
2. In a medium bowl, combine mayonnaise, egg, dill, scallions, and lemon zest. Fold in ground pretzels and salmon until just combined. Cover and refrigerate until firm, about 30 minutes. Using a 1/4 cup measure, form mixture into 8 cakes, each about 1/2 inch thick.
3. Heat a large skillet over medium-high. Add 1 tablespoon oil. Cook 4 cakes, flipping once, until golden brown and crisp, about 3 minutes a side. Repeat with the remaining oil and cakes. Sprinkle with dill and serve, with lemon wedges.