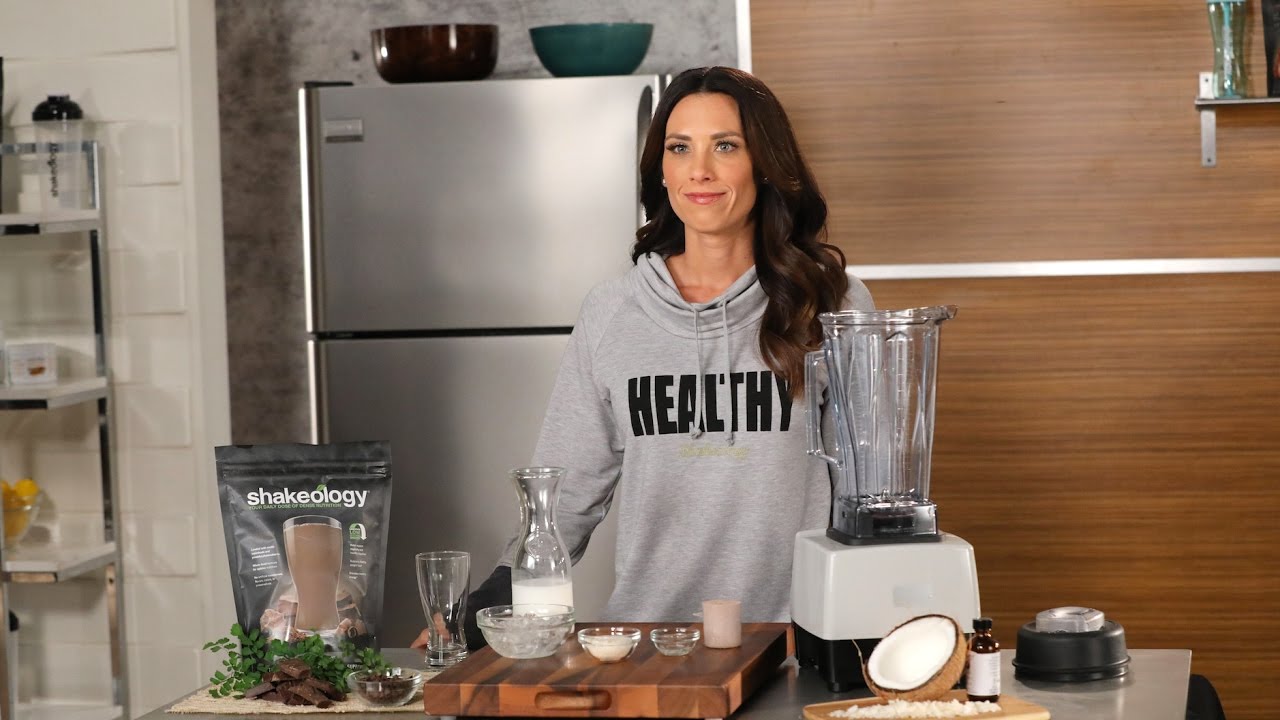 Coconut + Chocolate = Deliciousness. Autumn Calabrese shows you how you can try out our coconut shake recipe, made with Chocolate Shakeology.
Ingredients:
1 cup unsweetened coconut milk beverage
1 scoop Chocolate Shakeology
1 tsp. coconut extract (optional)
2 Tbsp. unsweetened shredded coconut, toasted (reserve a small amount for garnish)
1 cup ice
Instructions:
Place the unsweetened coconut milk, Shakeology, coconut extract, shredded coconut, and ice into the blender; cover. Blend until smooth.
Nutritional Information (per serving):
Calories: 291
Total Fat: 13 g
Saturated Fat: 11 g
Cholesterol: 0 mg
Sodium: 194 mg
Carbohydrates: 20 g
Fiber: 7 g
Sugars: 7 g
Protein: 18 g
Total Time: 10 min.
Prep Time: 10 min.
Yield: 1 shake
Fix Portions:
½ Yellow
1 Red
1 Orange