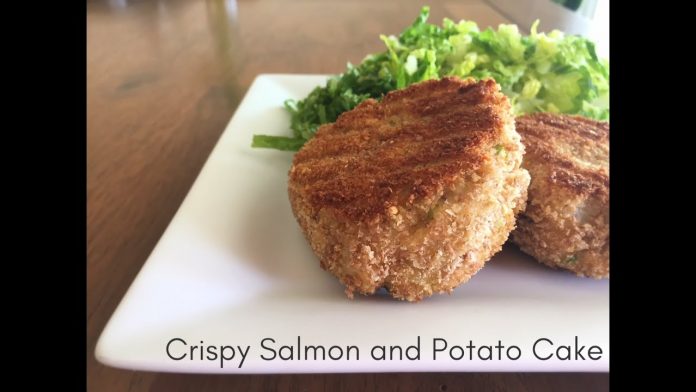 This is kinda my new fav. Takes a little more time than let's say making a rice ball, but soooooooo worth the time and effort. Btw, if you're confused about whether to be consuming wild or farm raised fish, welcome to the club! Research tells us there seems to be a pro and con to both sides. Depending on your health and values, it is definitely something worth looking into. With that said, it seems there is a mutual consensus that the nutritional value of a wild sustainability caught salmon does contain a much higher omega-3 content than farm raised salmon. Go wild! If you like to learn more about sustainably caught seafood, go to wildplanetfoods.com. Great info. Today I used a canned version, but if you like to use fresh salmon, definitely go for it!
So what are omega-3's? Omega 3 fatty acids are found in cold water and Artic fish. They play an essential role in reducing overall inflammation, boosts brain function, gives us energy, burns bad fat, supports heart health by lowering bad cholesterol and increasing the good. WOW! It seems healthy fats are the ultimate food for living a healthier happier everyday! I'm on board!
Potatoes….contrary to how potatoes are perceived, they're actually loaded with fiber, and a good source of vitamins C, potassium, manganese and a variety of phytonutrients and antioxidants!
I hope you have a chance to try out the recipe! Lots of love.
Recipe (serves 3-4)
5-6 gold potatoes
6oz canned wild salmon
1 green onion, chopped
1 celery, chopped
1 teaspoon sea salt
1/2 – 1/4 teaspoon white pepper
1/2 – 1/4 teaspoon garlic powder
1 tablespoon evoo and more for frying
1 egg
Crispy Crust:
1-2 cups fresh breadcrumbs, homemade or store bought
1 egg, lightly beaten
1. Fill a saucepan with water enough to cover the potatoes, bring to a boil and cook for 20-25 minutes or until tender. Drain, allow to cool.
2. In a large bowl, mash the potatoes. Add celery, green onion, salmon, evoo, salt, pepper, and garlic powder. Combine well.
3. Add egg and combine well.
4. Portion potato mixture into eight portions. Shape into patties, dip in the egg, then press into the breadcrumbs.
5. Heat a med to large frying pan over medium heat and add enough evoo to cover the bottom of the pan.
6. Cook the patties on both sides until golden brown.
7. Plate and enjoy with your favorite sauce!
Music: "EineKleine Naehtmusik" by Mozart
Hope you enjoyed today's video! If so, please subscribe and share with your friends and family!!
Thank you for watching!!!
Love, Grace
Instagram: @gracesjapanesecooking