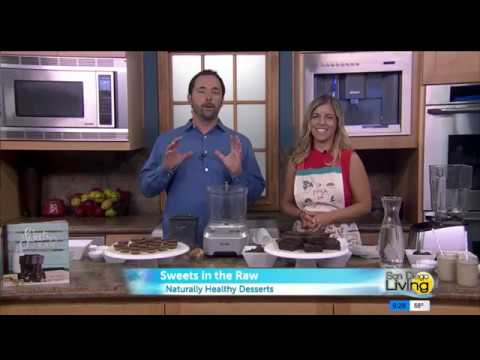 Watch Laura Marquis get interviewed by San Diego CW6 television channel on her very first new segment! She will teach you how to make easy no bake naturally healthy vegan desserts without any gluten, refined sugar or dairy!
You can go to her website naturallyhealthydesserts.com to buy a signed copy of her cookbook, Sweets In The Raw Naturally Healthy Desserts and read Laura's most recent recipes. You can also use the link to contact the Laura, and even see any events that are coming up.
You can go to Amazon and Barnes and Noble to buy the book.
Aired August 2016