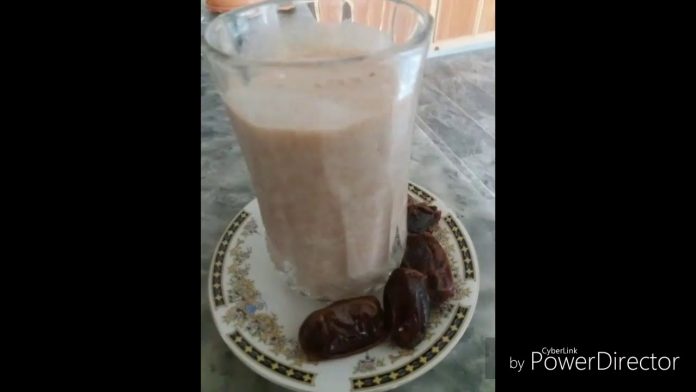 Dates are healthy for everyone..they make more blood cells and milk is full of protein n calcium..so must try this date milk shake at home.
Recipe for date milkshake:
Ingredients:
Dates 5 to 6
Milk 1glass
Suger 2tbsp
Water 1/2cup
Method;
1.soak the dates overnight in water.
2.put all ingredients in blender and blend it.
3.your yummy date milkshake is ready.
4.enjoy.
#datesmilkshake
#milkshake
#drinks
#kidsrecipe