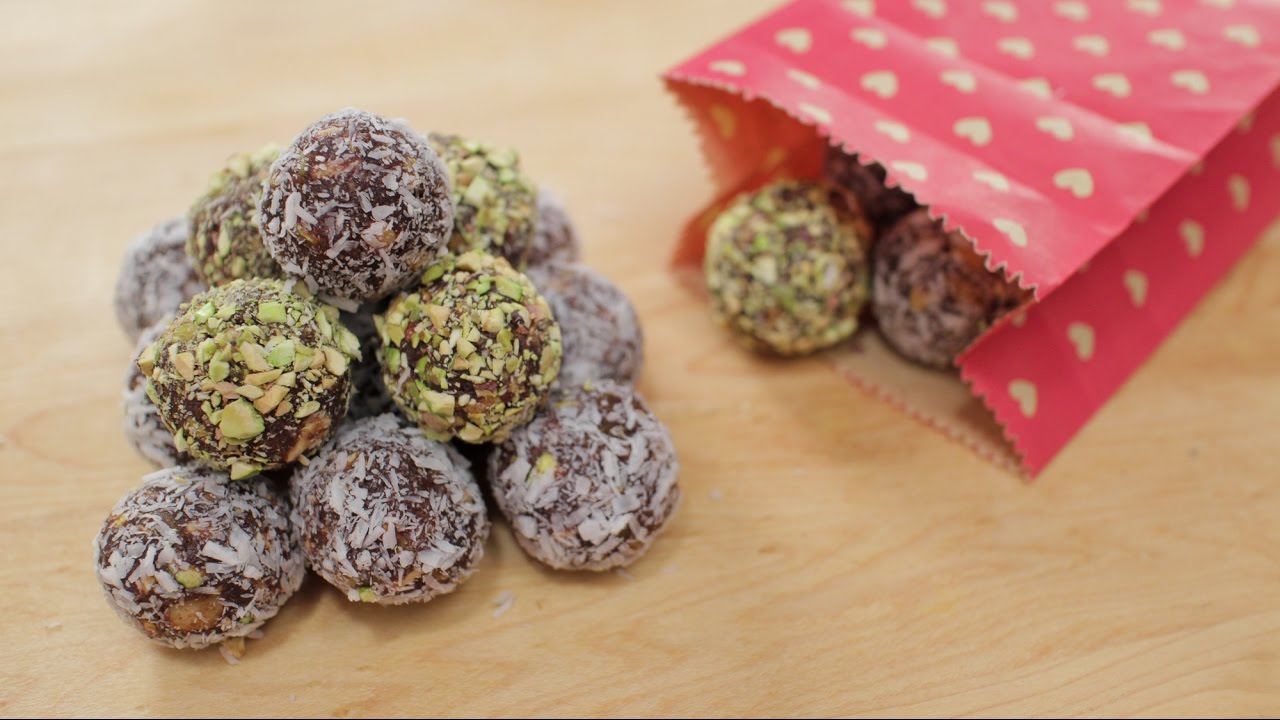 There are no better gifts than ones that are handmade with love and care, and this recipe is just the perfect thing to make for friends and family! I made these date truffles (some people call them bliss balls) a couple of years ago and gave them to all my friends for Christmas, and everyone loved them!
These date balls are made with only dried fruits and nuts, with no added sugar, fat or flour, so if you don't want to indulge in too many Christmas cookies, tame your sweet tooth with these instead!
Customize these with your choice of nuts, fruits, spices, flavourings, etc. You can make them more chocolatey by adding more cocoa powder along with a bit of extra hot water (cocoa powder dries up the balls). Enjoy!
For full written recipes:
Get my cookbook:
Connect with me:
I am also on Snapchat! Follow me @hotthaikitchen
To donate:
About Pai:
Pailin "Pai" Chongchitnant is the author of the Hot Thai Kitchen cookbook, co-host of a Canadian TV series One World Kitchen on Gusto TV, and creator and host of the YouTube channel Pailin's Kitchen.
Pai was born and raised in southern Thailand where she spent much of her "playtime" in the kitchen. She traveled to Canada to study Nutritional Sciences at the University of British Columbia, and was later trained as a chef at Le Cordon Bleu culinary school in San Francisco.
After working in both Western and Thai professional kitchens, she decided that her passion really lies in educating and empowering others to cook at home via YouTube videos, her cookbook, and cooking classes. She currently lives in Vancouver, and goes to Thailand every year to visit her family. Visit her at