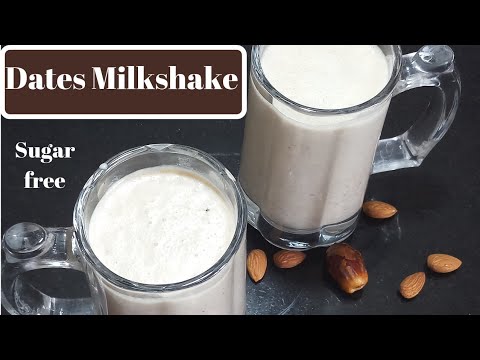 #Datesmilkshake#Khajoormilk#milkshake#summerdrinks
Dates Milkshake is one of the healthiest milkshake recipe. Dates are a good source of energy, fiber, sugar, and various vitamins and minerals. Essential minerals such as calcium, iron, phosphorus, sodium, potassium, magnesium, sulfur, and zinc can be found in them. Apart from the above-mentioned nutrients, they also contain important vitamins such as thiamin, riboflavin, niacin, vitamin B6, folate, vitamin A, and vitamin K.
Also it has many health benefits like boosts brain health, helps in relieving constipation, fights against anemia, prevents heart diseases, Helps Treat Chronic Diarrhea, Prevents Night Blindness, Promotes Healthy Weight Gain etc.
Here in this recipe i have not used sugar, as dates which i am using is very sweet already. use sugar if required in ur case.
Thanks for watching
Please like share and subscribe
Also contact us
Email : feelthefood03@gmail.com
And follow us on
Instagram:
:
Facebook :