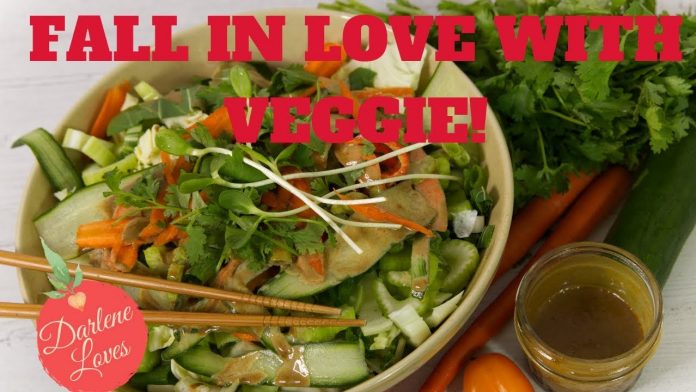 This salad and easy raw vegan salad dressing will please anyone you love who does or does not enjoy salads. You can use almond butter or even if you have a nut allergy you can use tahini instead. Adding water can stretch it out and lessen the fat content. From spicy to mild this Thai vegan salad dressing is sure to please even picky eaters.
Thai Raw Vegan Salad Dressing Recipe
1 lemon juiced
1/4 cup coconut amino or soy sauce
1 clove garlic
1 tablespoon fresh chopped ginger
2 dates or Stevia to taste:
Hot pepper to taste
1/4 cup almond butter or tahini
Add water if you wish to make it less rich
Blend until smooth. Pour over a large salad made with Fresh organic vegetables.
I used a vitamin to blend:
You can use a food process to chop:
I love ceramic knives:
For more delicious recipes and tips head on over to www.masterfoodartist.com
Loves,
Darlene Loves