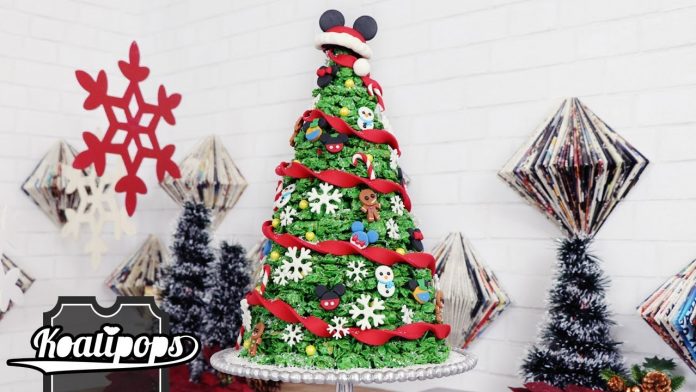 This AWESOME Disney Christmas Tree a great replacement for a gingerbread house. It is a great Activity to do with your kids.
Christmas Playlist
FOLLOW ME HERE
FACEBOOK:
INSTAGRAM:
Single Recipe
10 ounces miniature marshmallows
1/3 cup butter
1 teaspoon green food coloring
6 cups cornflakes cereal
Double Recipe
20 ounces miniature marshmallows
2/3 cup butter
2 teaspoon green food coloring
12 cups cornflakes cereal
Triple Recipe
30 ounces miniature marshmallows
1 cup butter
3 teaspoon green food coloring
18 cups cornflakes cereal
Make 2 triple batches to make a sextuple size tree. Sextuple Recipe might not fit in your pot hahaha. REMEMBER to add the same amount of food coloring in each batch.
Music by Dennis Alvarez