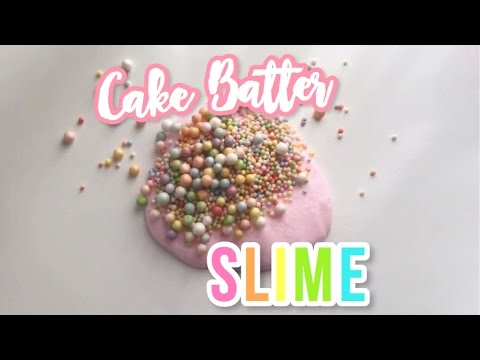 Hey! Enjoy this recipe and the activator details are below! Like, comment more recipe ideas, and subscribe!
Check out my slime on and my instagram @mintyslimey
Recipe
– Add glue, I used 1/2 cup of glue (1 4oz bottles)
– (optional) Add 4 pumps of foaming soap per cup.
– (optional) Add a tablespoon of cornstarch, food coloring.
– Mix well
– Slowly add activator. (recipes below.)
– Once your slime is clumps, start kneading it with your hands. Add more activator as needed and massage in lotion to make the slime stretchier.
– Add your rainbow beads, bought mine from Ebay and Amazon
– Keep your slime in an airtight container, to prevent it from drying out!
ACTIVATOR RECIPES
Borax Method
– 1tsp borax (buy from amazon or target) and 1cup warm water
– Let it dissolve fully
Baking Soda and Contact Solution
– Add a pinch of baking soda (baking powder will not work) to glue mixture
– Slowly add contact lens solution (MUST HAVE BORIC ACID)
Laundry Detergent
– Liquid detergent like Tide
Liquid Starch
– Like Sta-Flo
Follow me on Instagram! @mintyslimey
Like this video and subscribe for more!