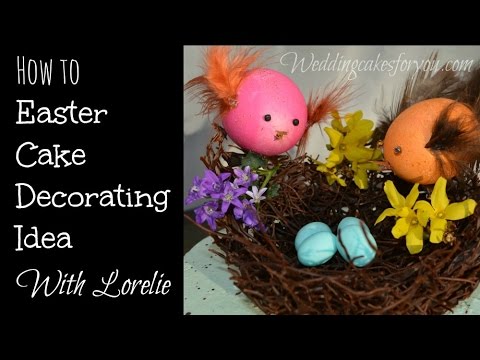 Easter cake decorating ideas. In this video Lorelie shows you two cute cake decorating ideas using a Cannoli cake as a base, frosted with her best Italian meringue buttercream frosting. This is the trailer for the actual step by step tutorial. The recipes used in this video are listed below.
_____________________________________________________________________
**Claim your FREE copy of Lorelie's "Top Five Buttercream Recipes" at this link
**Click Link Below to SUBSCRIBE to More of Lorelie's Delicious Recipe and Cake Decorating Videos
**Learn how to bake and decorate amazing wedding cakes from scratch with Lorelie
————————————————————————————————
Enjoy the video? Please Share This Video With Your Friends and Leave your comments and questions below.
Lorelie Carvey
Baking and Cake Decorating Consultant
Cakes With Lorelie/Wedding Cakes For You
**Facebook
**Pinterest
**Instagram
———————————————————————————————–
Easter Cake Decorating Idea with Lorelie
RECIPES in This Video
Lorelie's Orange cake –
Best cannoli filling
Best buttercream recipe
How to blow out an egg instructions
How to make a chocolate birds nest