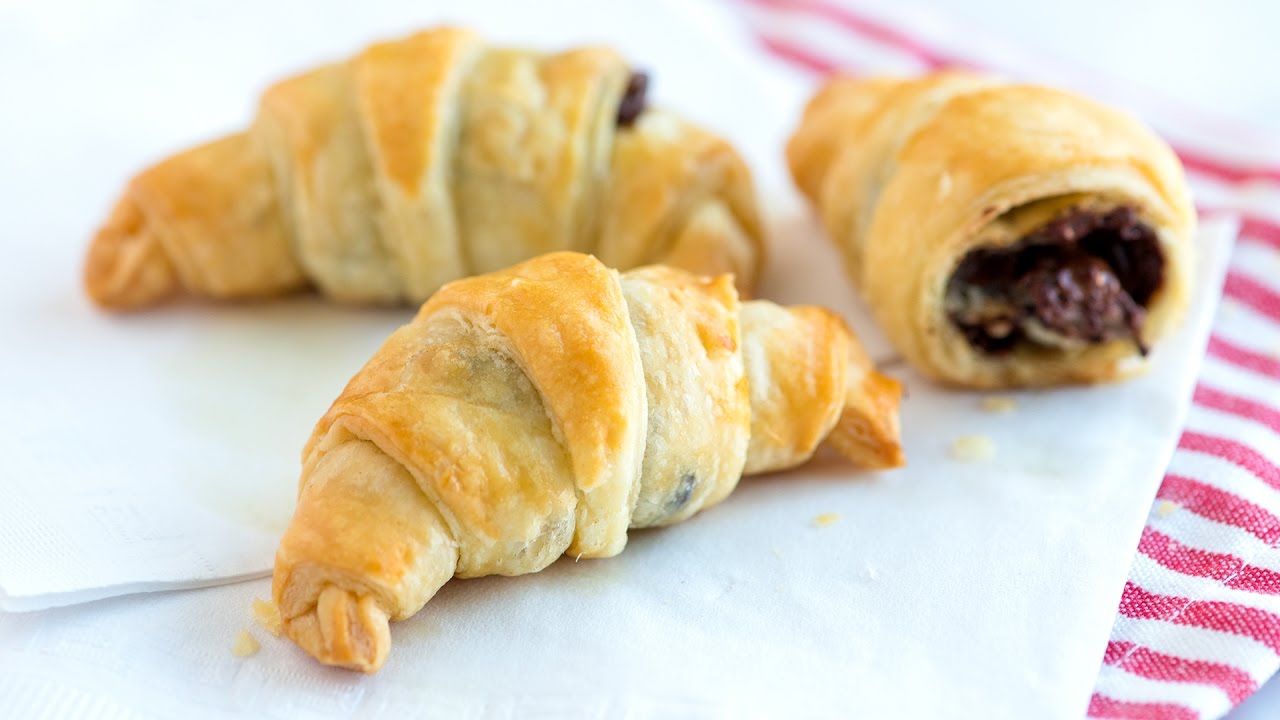 For the full 30 Minute Chocolate Croissants Recipe with ingredient amounts and instructions, please visit our recipe page on Inspired Taste:
These mini croissants are sinfully easy to make. We use a store-bought puff pastry sheet instead of making our own croissant dough at home. The puff pastry sheet needs to be thawed before using. So, either place into the refrigerator and leave overnight or remove and thaw at room temperature for 40 to 50 minutes. Once the puff pastry has thawed, all you need is 30 minutes to make the croissants. Leave them plain, add chocolate or another favorite filling. These are mini croissants, so when making, assume each person will eat two.
The original recipe for chocolate croissants was sponsored, however this video was added later and was not sponsored.
Thanks for watching! If you enjoyed this video, we've got lots more. Visit our YouTube Channel at to see them and Subscribe to keep up to date with new video uploads. – Joanne and Adam
FOLLOW US
Facebook:
Twitter:
Instagram: