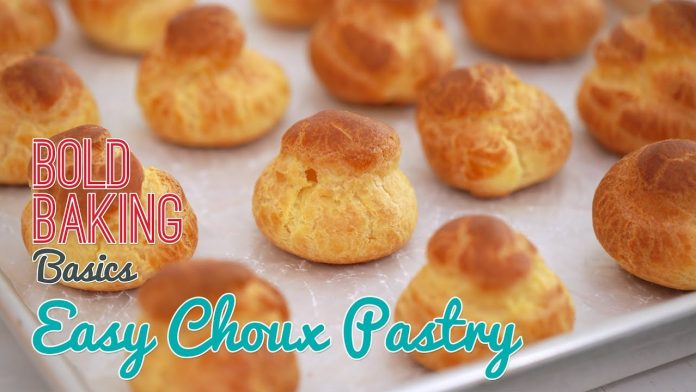 My Easy Choux Pastry Recipe will have you making adorable & delicious light puffs in no time!
Get the WRITTEN INSTRUCTIONS:
SUBSCRIBE HERE:
RELATED BASICS VIDEOS & RECIPES
* Homemade Extracts:
* Homemade Butter:
* How To Make Gluten-Free Flour:
Don't miss my Chocolate Profiteroles recipe!
Hi Bold Bakers! My Choux Pastry Recipe is by far the most foolproof — from the ratio of ingredients to the method, this fancy French classic is soon to be no problem. I'm so excited for you all to master it! From profiteroles to Croquembouche, nothing stands in your way. So let's get baking!
ABOUT GEMMA
Hi Bold Bakers! I'm Gemma Stafford, a professional chef originally from Ireland, and I'm passionate about sharing my years of baking experience to show you how to bake with confidence anytime, anywhere! Join millions of other Bold Bakers in the community for new videos at 8:30am Pacific Time every Thursday and Sunday!
FOLLOW ME HERE, BOLD BAKERS!
* Website (All written recipes can be found here):
* Facebook:
* Instagram:
* Pinterest:
* Twitter:
GET THE WRITTEN RECIPE (includes instructions and measurements):