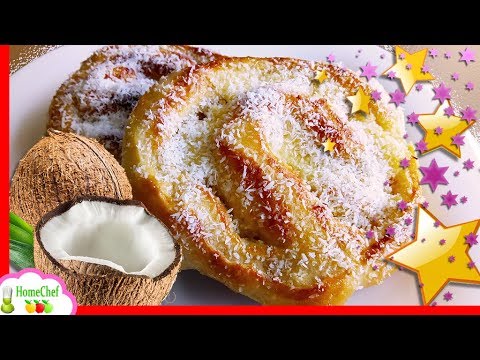 Easy coconut cake recipes – simple coconut roll cake. Homemade coconut cake recipe to bake the ultimate cake with leavened dough and coconut cream of vanilla pudding. View this video about how to make a coconut cake by using an old fashioned and easy coconut roll cake recipe from scratch!
#coconutcake #coconutrollcake #howtomakecoconutcake #coconutcakerecipes #homemadecakerecipes #homemaderecipes #homechef #homecooking
HomeChef Recipes is your source of inspiration for traditional and modern food recipes that help you cook at home as a master chef. SUBSCRIBE to be informed about the latest video clips published by HomeChef Recipes on YouTube!
HomeChef Recipes is the place where you find food recipes for soup, roast, salad, cake, appetizers, and many more food types! Check out weekly the HomeChef Recipes food channel on YouTube to discover the tastiest food recipes!