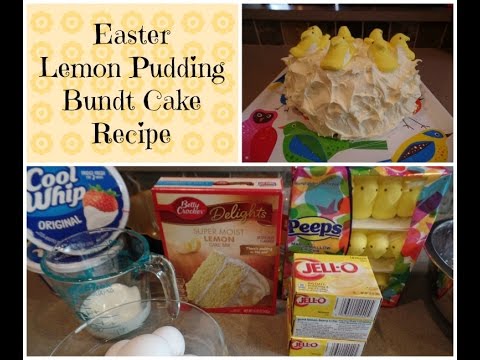 Here is a recipe for a fun and easy Easter Lemon Bundt Cake.
Preheat oven to 350 F.
Mix together- 1 box lemon moist cake mix, 1 box instant lemon pudding mix, 1/2 cup milk, 1/2 cup water, 1/2 cup oil, and 7 eggs. Pour in greased Bundt pan, bake at 350 for 45 minutes to an hour, until done.
Topping- Mix 2 boxes of instant lemon pudding into 2 cups of milk until blended, then fold in two tubs of thawed Cool Whip. Chill for 30 minutes, then use to top cooled cake.
Decorate with Yellow classic Peeps.
P.O. BOX-
April's Home
P.O. Box 607
Molalla, OR 97038
Thanks for watching!
Follow my blog at-
Follow me on Facebook here-
Follow me on Twitter here-
Follow me on Instagram here-