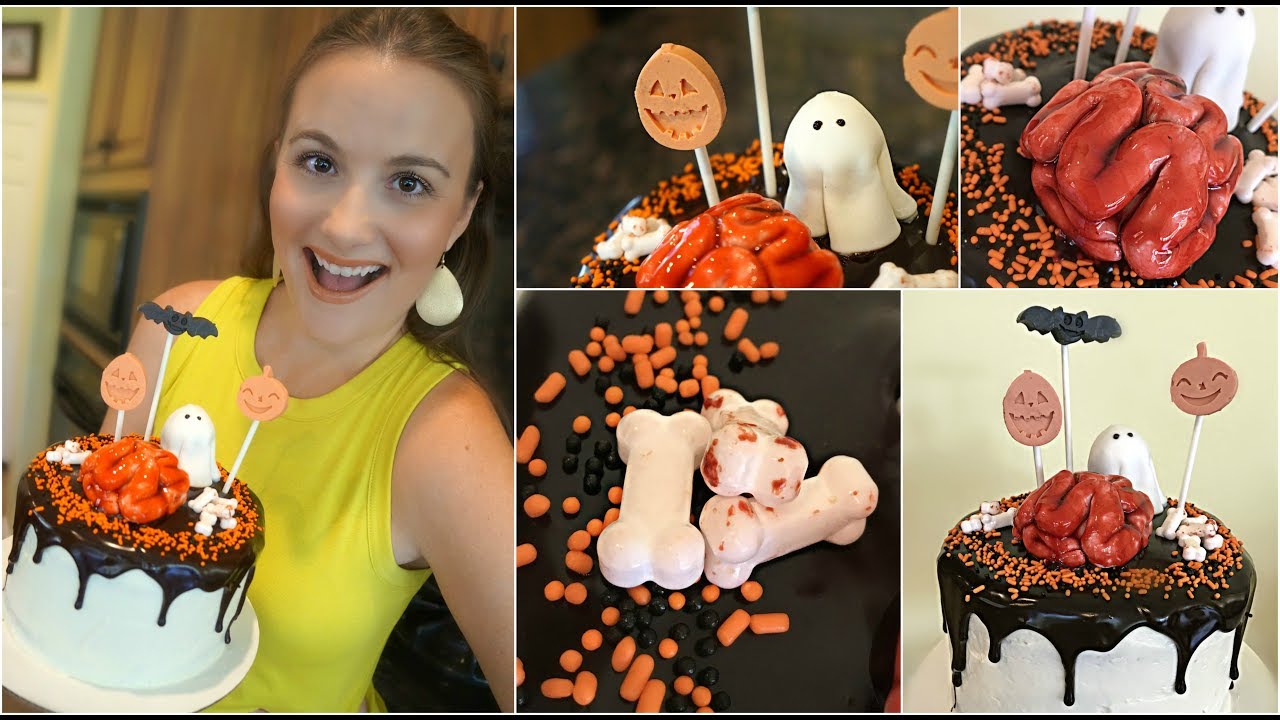 Hi Guys! This is an easy Halloween themed cake that any one can make. What you need is listed below:
two to three 6 inch round cakes any flavor and color (depending on how many layers you prefer. I used my white cake recipe and dyed it orange and used my chocolate cake recipe)
White buttercream frosting
Spatula
white fondant
candy melts – black, orange (or any color you prefer)
Halloween themed molds – I have bats, and pumpkins, and gravestones, etc….)
Candy Bones
Strawberry jam or topping
Chocolate chips & whipping cream to make ganache
Spoon
Popsicle sticks
And your creativity!!
I hope this cake inspires you to create something Halloween themed too! Enjoy!