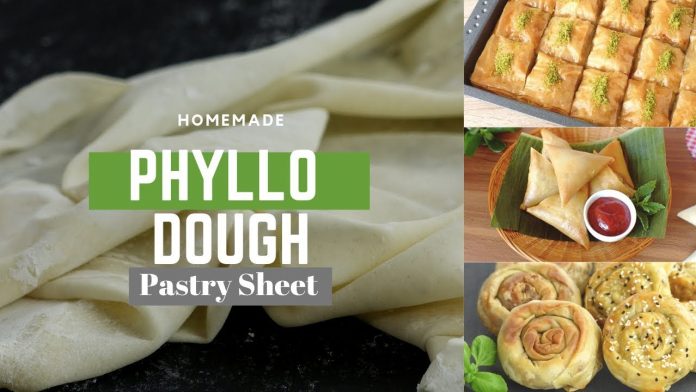 Homemade FIlo or Phyllo Dough Recipe, Pastry sheet Recipe by Cooking Mate
Many popular Greek dishes like Baklava or Borek are made with
Phyllo Dough. It is suitable for savoury or sweet pies and pie rolls.
Here you can find very easy and step by step procedure to make phyllo dough or pastry sheet.
All-purpose flour – 1 Cup
Salt – 1/2 tsp
Water – according to your need
Cornstarch – 1/2 Cup for knead
Don't forget to subscribe our channel
Like our Facebook Page:
Like our Instagram Page:
Background Music :
Spring by Ikson
Music promoted by Audio Library
#cookingmate #phyllo_dough #pastry_sheet