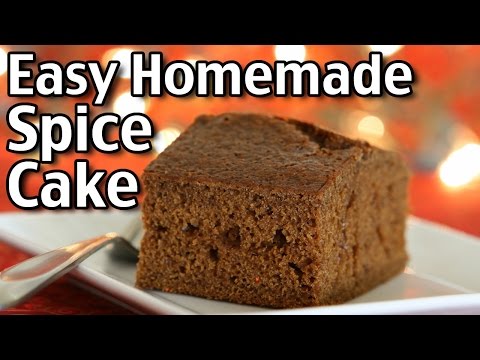 Subscribe to Living On A Dime on YouTube!
Visit Our Website:
Free e-Mail Newsletter:
Easy Homemade Spice Cake
In today's show, we'll be making an easy homemade spice cake from scratch, Spice Cake is a wonderful old fashioned recipe, that you don't see much anymore, but it's a tasty recipe the entire family will love! Join us today as we make this quick and easy recipe!
Easy Homemade Spice Cake Recipe
Find all of our books, including our Dining On a Dime cookbook here:
30% Off Soap Sale:
coupon code: MAYSALE17
BJ's YouTube Channel
Elly's Most Recent Video: Driving On The Curb And Castle Snails – Ireland For Under $2000
Elly's YouTube Channel
Get my How To Make Soap For Beginners e-Course here:
My Homemade Soap Channel – How to Make Soap On A Dime
For More Easy Ideas, Visit Our Website:
Our mailing address:
Living On A Dime
P.O. Box 193
Mead, CO 80542
**********************
The equipment we use for our videos
The camera: for recipes:
for on the go shots:
for Live videos:
The lights:
Wirecast software for live production:
The editing software:
The computer:
For Audio:
Please note some of these links are affiliate links and we use them to help support this site so we can then pay our bills!!! Thanks for supporting us! 🙂
________________________
OUR FREE NEWSLETTER!
SUBSCRIBE TO OUR YOUTUBE CHANNEL!
OUR FACEBOOK!
OUR PINTEREST!
#homemadespicecakerecipe
#easyspicecakerecipefromscratch
#oldfashionedspicecakerecipesfromscratch
#spicecakerecipeeasy
#bestspicecakeever
#thebestspicecakerecipeever
#bestspicecakerecipeever
#traditionalspicecakerecipe
#cinnamonspicecakerecipe
#moistspicecakerecipe
#moistspicecakerecipefromscratch
#christmasspicecakerecipe