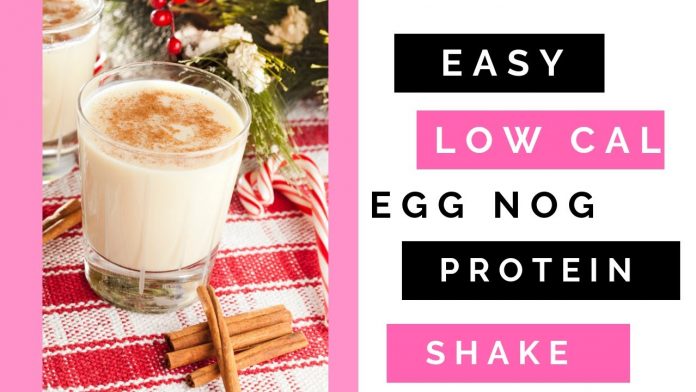 I show you how to make a super simple low calorie egg nog protein shake with Lady Boss Lean. Not only does this shake taste exactly like Egg Nog… it only has around 130 calories per serving, which makes it an excellent alternative to any Egg Nog cravings… especially around Christmas time 🙂
Lady Boss Egg Nog Protein Shake Recipe
1 cup unsweetened Almond Milk
1 scoop of Lady Boss Lean Protein Shake
1/2 tsp of Pumpkin Spice
1/4 tsp of Nutmeg
1/4 tsp of Butter Flavouring
1 Tbsp of Rum Extract
3 squirts of liquid Stevia
Blend together and Enjoy 😋
★ Get FREE shipping & discounted priced on LadyBoss Lean
★ Start Lady Boss Weight Loss Program For FREE Now
★ FREE 5-Day Fat-Burning Meal Plan:
★FREE Cravings Crusher Cheat Sheet Here
✫This video is NOT sponsored – All opinions are my own.
——————————————————————————————-
Thanks so much for watching this video. Subscribe to my channel for more videos! xo
This YouTube Channel, including show notes & links provides information in respect to healthy living, recipes, nutrition, and diet and is intended for informational purposes only. The information provided is not a substitute for medical advice, diagnosis, or treatment nor is to be construed as such. Please consult a qualified physician for medical advice, and always seek the advice of a qualified healthcare provider with any questions you may have regarding your health and nutrition program.