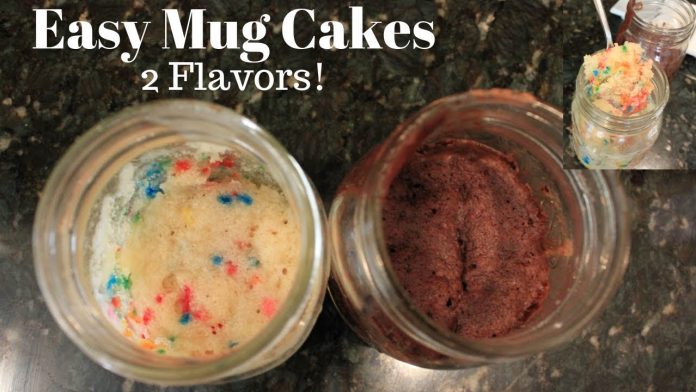 How to make easy 1 minute mug cakes: Chocolate and Confetti (Funfetti) flavors. Instead of a cup, I use mason jars. No eggs needed and just 70 seconds in the microwave. Quick and easy!
FOLLOW ME:
OFFICIAL WEBSITE:
TWITTER:
FACEBOOK:
INSTAGRAM:
PINTEREST:
Welcome to my Mr. B Cooks Youtube cooking channel! I'll be cooking quick and easy recipes for the whole family to enjoy! On this cooking show, you'll see one pan / one pot meals, kid friendly recipes and slow cooker / crock pot recipes. I even throw in some Christmas and Thanksgiving meals to help you plan your holiday menu. Whether you are just looking for a simple recipe or a beginner wanting to learn to cook and need tutorials, I've got you covered! Feel free to give me requests of your favorite homemade foods and recipes!
Don't forget to Like, Share and Subscribe! Check back for more videos!