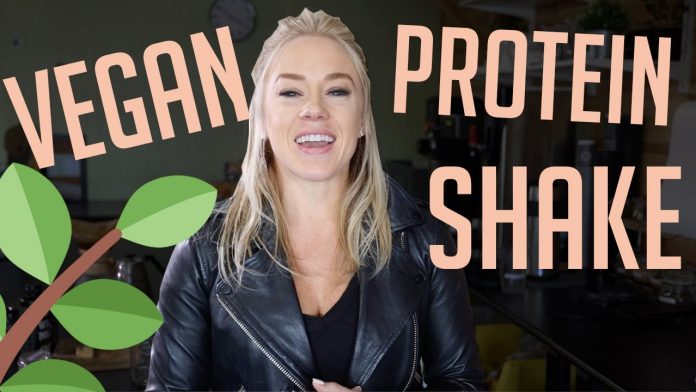 Watch Jamie share her favorite vegan protein shake recipe using our brand new plant protein product.
SHOP OUR VANILLA CHAI PUMPKIN SPICE PROTEIN HERE:
Wild Power Plants is a pumpkin based protein powder that touts over 18 amino acids and plenty of nutrients that support your health in a delicious way. It's clean nutrition at its best!
Pumpkin seed has been shown to help aid in the support of hormones, and the overall wellness of prostate and menopausal processes. Plus it's packed with nutrients and antioxidants that support overall well-being.
You never have to worry about artificial flavorings or additives in Wild Foods products! This mouthwatering vanilla chai spice flavor is 100% natural and makes our protein powder the go-to choice for everyone who wants a tasty, healthy shake!
SUPPORTS NUTRIENT ABSORPTION AND HORMONE BALANCE
Rich in Fiber
18 Amino Acids
0g Sugar
16g Protein Per Serving
100% Natural
Contains No Fillers
Delicious Vanilla Chai Spice Pumpkin Flavor
Non-GMO, Gluten-Free, Keto Friendly, Paleo-Friendly
BPA-Free Container
How to use: Stir or blend until fully dissolved. Mix into shakes, smoothies, coffee, and other delicious recipes.
Ingredients: Pumpkin Protein Powder (organic), Hemp Protein Powder (organic), Pumpkin Spice Flavor (organic), Masking Flavor (organic), Xanthan Gum, Fine Salt, Stevia Leaf Extract
Follow the entire Wild Tribe:
Colin YouTube
Jamie YouTube:
Allison "Wild MaMa":
Logan Sneed FusionLean YouTube:
Wild Foods Co Superfood ingredients from around the world. View the full catalog of superfoods and supplements that'll take your health to the next level over at
Mission: Help 5 million live better through Ancestral Health. Join the #LiveWild movement and Cut Sugar + Eat Fat + Fast so you can live your best life.
Learn the WHY behind your health. Regardless of where you are at, your environment is why you have the health you have, for better or worse. Let's get back to REALNESS, back to nature, and get your genes firing the right way instead of the wrong way. That's the Wild Way.
Subscribe to get the updates. Much to come!
Join the movement of people finally seeing through the food lies we've been fed by the powers at the top. Fats are in, carbs and grains are out. Now it's your turn to join the movement and take your health to the next level!
Join us:
info@WildFoods.co
What I Put In my coffee every morning… my #DrinkYourFat elixir:
Wild Cocoa Butter:
Wild MCT Oil:
Wild Coffee:
Wild Cocotropic:
What I take daily for optimal health:
Wild Fish Oil:
Wild Shrooms:
Wild Pink salt:
Wild Collagen:
Interested in Wild Coaching ? Contact us to schedule a time with one of our Wild Coaches. info@WildFoods.co
For Business/Lifestyle coaching inquiries with the CEO: info@wildfoods.co
Copyright  2019 Wild Foods Brand LLC *These statements have not been evaluated by the Food and Drug Administration. These products and recommendations are not intended to diagnose, treat, cure, or prevent any disease.