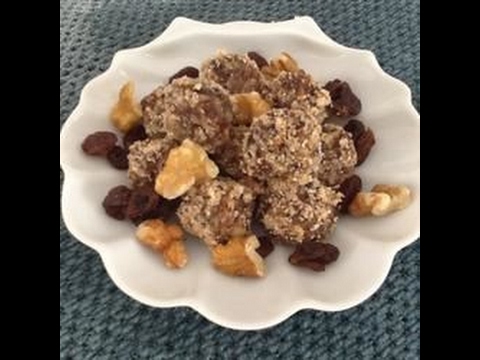 Ingredients:
1 cup raisins
1 cup walnuts
1 tablespoon vegetable oil
1 cup sliced almond
Directions:
In a food processor combine raisins and walnuts. Process until they form a sticky ball.
Coat hands with oil and roll mixture into balls the size of large marbles, then coat with sliced almonds.
Cover and refrigerate for up to 3 days.
Nutrition
Calories: 45 kcal 2%
Fat: 3.5 g 5%
Carbs: 3.2g;1%
Protein: 1 g 2%
Cholesterol: 0 mg 0%
Sodium: 1 mg 1%
Based on a 2,000 calorie diet