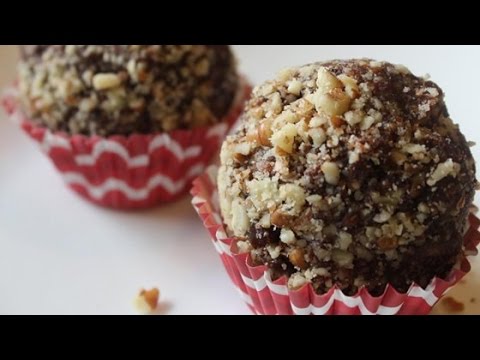 Ingredients:
1/2 cup walnuts
5 Medjool dates, pitted
3 tablespoons ground cinnamon
1 teaspoon ground cardamom
1 tablespoon finely chopped walnuts, or to tast
Directions:
Blend 1/2 cup walnuts, dates, cinnamon, and cardamom together in a blender until almost smooth. Roll mixture into little balls. Place finely chopped walnuts in a shallow bowl and roll balls in walnuts to coat. Store balls in refrigerator.
Nutrition
Calories: 62 kcal 3%
Fat: 4.5 g 7%
Carbs: 5.8g;2%
Protein: 1.2 g 2%
Cholesterol: 0 mg 0%
Sodium: 1 mg 1%
Based on a 2,000 calorie diet