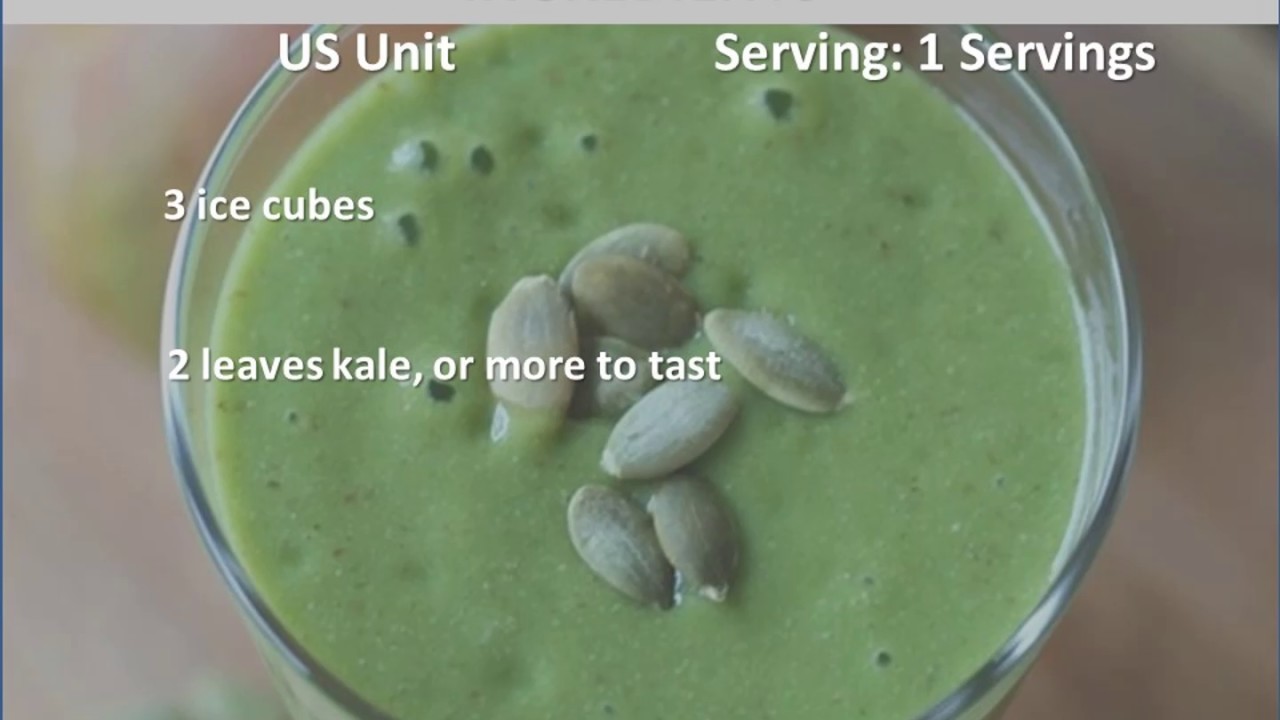 Ingredients:
1 tablespoon flax seeds
2 tablespoons pepitas (raw pumpkin seeds)
1 ripe mango, cubed
1 frozen banana, quartered
1/3 cup water, or more to taste
3 ice cubes
2 leaves kale, or more to tast
Directions:
Blend flax seeds in a blender until finely ground; add pepitas and blend until ground, about 1 minute.
Place mango, banana, water, ice cubes, and kale in the blender; blend until smooth, kale is fully incorporated, and the smoothie is uniform in color, about 3 minutes. Thin with more water to reach desired consistency.
Nutrition
Calories: 381 kcal 19%
Fat: 14.1 g 22%
Carbs: 63g;20%
Protein: 9.8 g 20%
Cholesterol: 0 mg 0%
Sodium: 32 mg 1%
Based on a 2,000 calorie diet