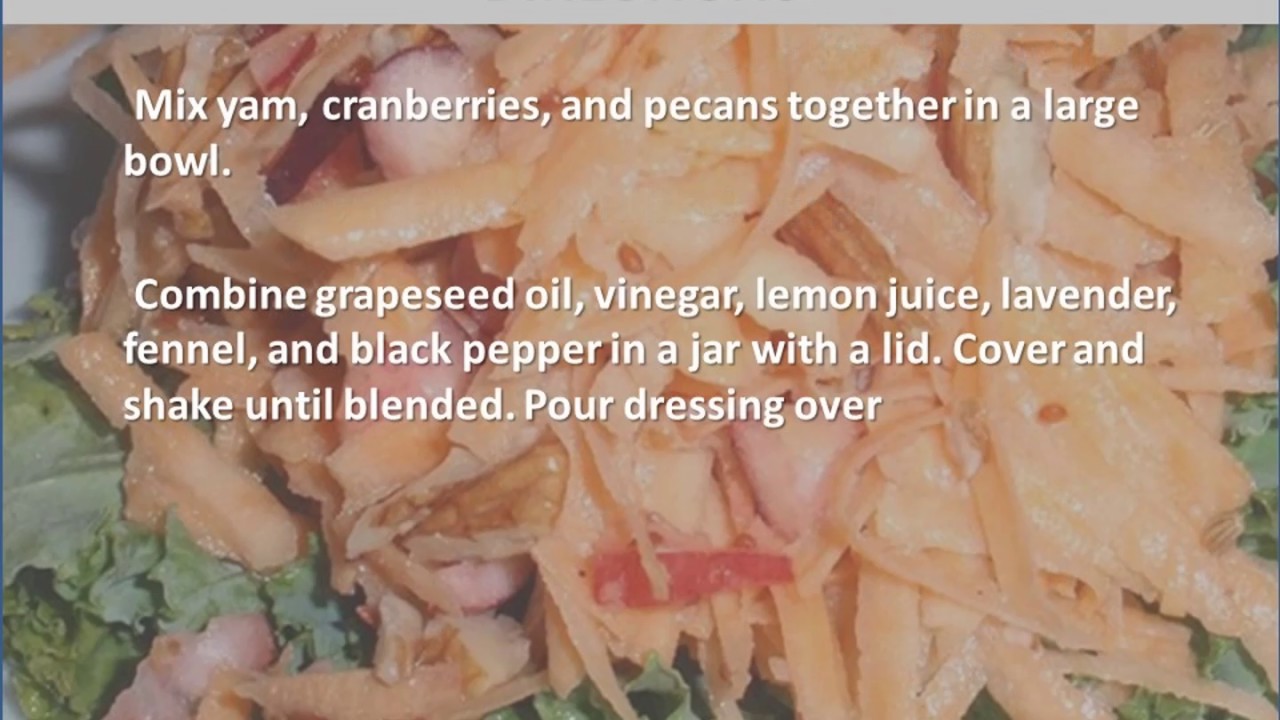 Ingredients:
2 1/2 cups peeled and shredded yam
1 cup dried whole cranberries
2/3 cup chopped pecans
1/4 cup grapeseed oil
3 tablespoons rice vinegar
3 tablespoons freshly squeezed lemon juice
1 1/2 teaspoons dried lavender, crushed
1 1/2 teaspoons fennel seed, crushed
2 pinches freshly ground black peppe
Directions:
Mix yam, cranberries, and pecans together in a large bowl.
Combine grapeseed oil, vinegar, lemon juice, lavender, fennel, and black pepper in a jar with a lid. Cover and shake until blended. Pour dressing over yam mixture and toss to coat. Chill in refrigerator at least 30 minutes.
Nutrition
Calories: 363 kcal 18%
Fat: 21.6 g 33%
Carbs: 44.1g;14%
Protein: 2.7 g 5%
Cholesterol: 0 mg 0%
Sodium: 8 mg 1%
Based on a 2,000 calorie diet