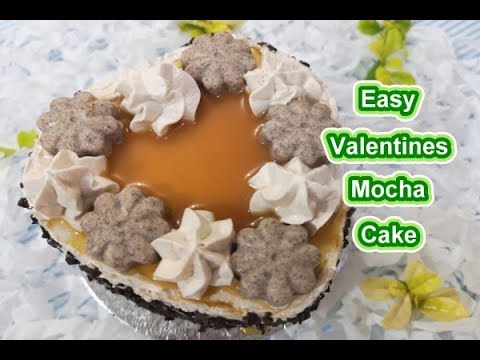 Easy Valentines Mocha Cake Recipe. I will show you how to make a simple and super easy mini-heart creamy latte mocha cake. All we need is freshly baked mocha sponge cake or mocha chiffon cake iced with creamy latte mocha flavored whipped cream frosting and top with homemade mini-mocha chocolates.
Get the complete recipe here…
Ingredients:
Cakes
1 box (200g) Maya Party Cupcake Mix
1 sachet (27g) Nescafe Creamy Latte
2 tbsp. Canola Oil
½ cup Water
1 medium Egg at room temperature
Frosting:
½ cup Frosty Whip Cream Powder
1/4 cup chilled Nescafe Creamy Latte (1 sachet Nescafe Creamy Latte dissolved in 3/4 cup hot water & chilled.)
Toppings:
1-2 tbsp. Dark Chocolate Bits
5 pcs. mini-chocolate, homemade or store bought (optional)
2 tbsp. caramel syrup (optional)
You Also Need:
1 (6-inch) cake board
1 box (5.5×5.5×4) PreFormed White Box (optional for business idea only)
============================================
Thank you for watching, don't forget to subscribe, like & share or comment.
Please Visit our Websites:
and
Follow us on Facebook
Follow us on Instagram:
Follow us on Twitter
Follow us on Pinterest