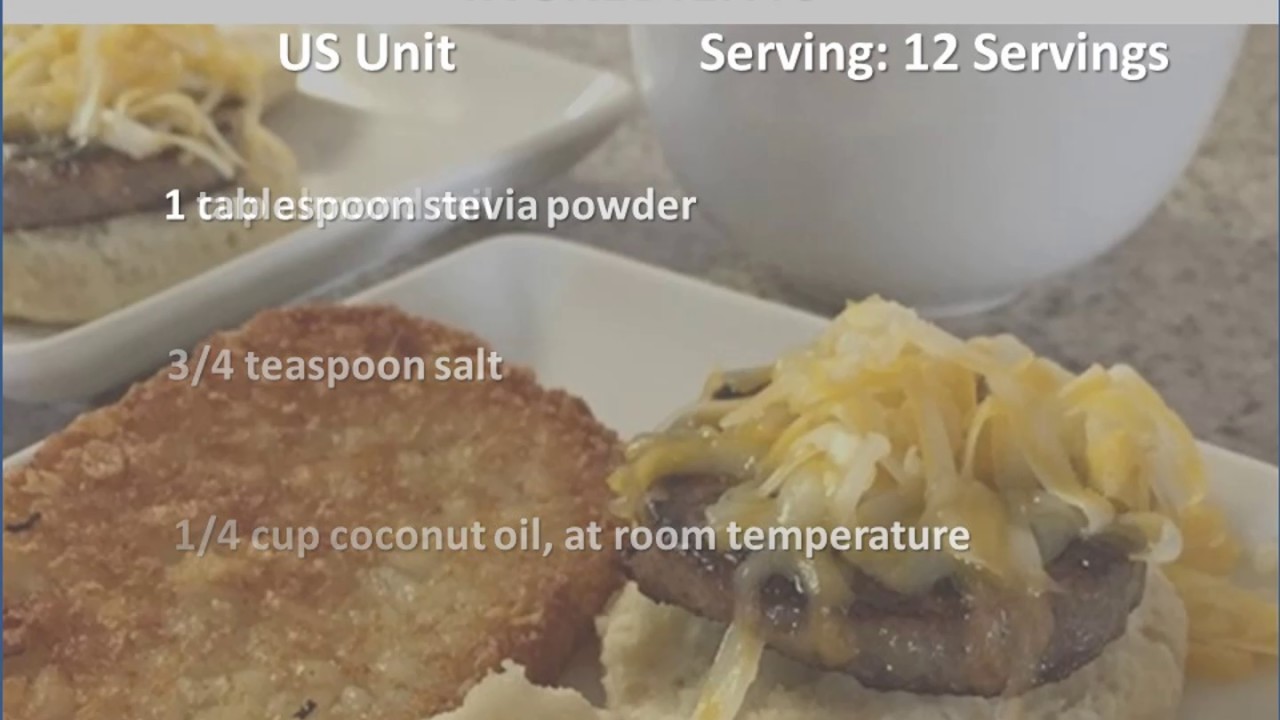 Ingredients:
2 cups whole wheat pastry flour
4 teaspoons baking powder
1 tablespoon stevia powder
3/4 teaspoon salt
1/4 cup coconut oil, at room temperature
1 cup almond mil
Directions:
Preheat oven to 450 degrees F (230 degrees C).
Mix flour, baking powder, stevia powder, and salt in a bowl. Cut in coconut oil with a pastry cutter or knife until mixture resembles coarse crumbs. Stir in almond milk until dough is just moistened.
Turn dough out onto a lightly floured surface; knead gently 8 to 10 times. Pat or roll the dough out into a 3/4 inch thick round. Cut circles with a 2 1/2-inch biscuit cutter and arrange biscuits on a baking sheet.
Bake in preheated oven until lightly browned, 8 to 10 minutes.
Nutrition
Calories: 102 kcal 5%
Fat: 5.1 g 8%
Carbs: 13.5g;4%
Protein: 2.1 g 4%
Cholesterol: 0 mg 0%
Sodium: 321 mg 13%
Based on a 2,000 calorie diet