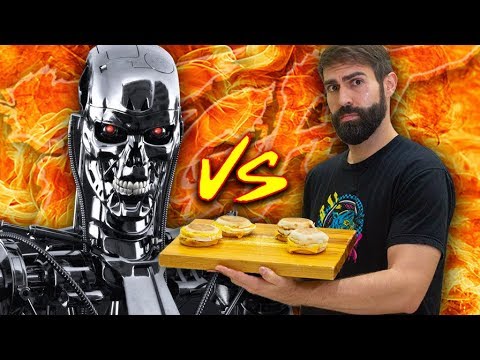 With today's advance technology Chef Atari puts this breakfast machine to the test. Man vs machine who will win the ultimate battle?
This week on Episode 2 of "What it Do?" we test out the corn stripper. Is it worth it?
Check out our new Jerky available in Walmart across the USA!
Check out Harley's Video Diaries –
Corn Stripper
We have a YouTubeGaming Channel:
Follow the guys!
@harleyplays @chefatari @cooldan @itsmikesantos
EGG SANDWICH! Man vs Machine [WHO IS BETTER?]