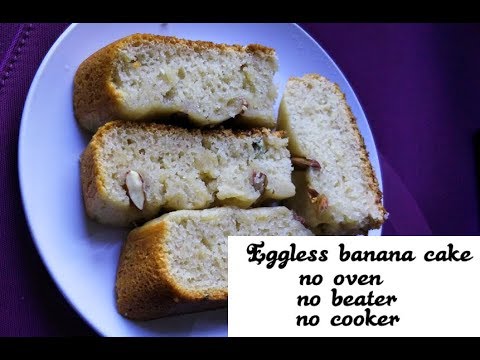 Hi friends I'm Kavitha, welcome to Women's Corner. Today I'm sharing a tasty Eggless banana cake recipe.
It will taste great and you can make them without oven, cooker or beater and even without using butter.
Tryout this simple and easy homemade recipe of tasty Eggless banana cake and leave a comment.
As a new you-tuber please subscribe my channel and support me.
More Videos:
Make egg puffs without oven and cooker:
Kerala Lunch Menu1
Ingredients:
Maida – 1 cup
Baking Powder – 1 teaspoon
Baking Soda – 1/4 teaspoon
salt – 1 pinch
or
Self raising flour – 1 cup
a pinch of Baking Soda
Cardamom – 2(powdered along with sugar)
Sugar – 3/4 cup
Vegetable oil – 1/2 cup
Vanilla Essence – 1 tspn
Banana – 1
Curd – 3 tspn
Milk – as per need
I'm a wife and a mother, I love cooking and had a passion towards designing, art and crafts. I make you tube videos mostly on cooking and DIY. Please do like, share and subscribe my channel and support me.
Facebook page