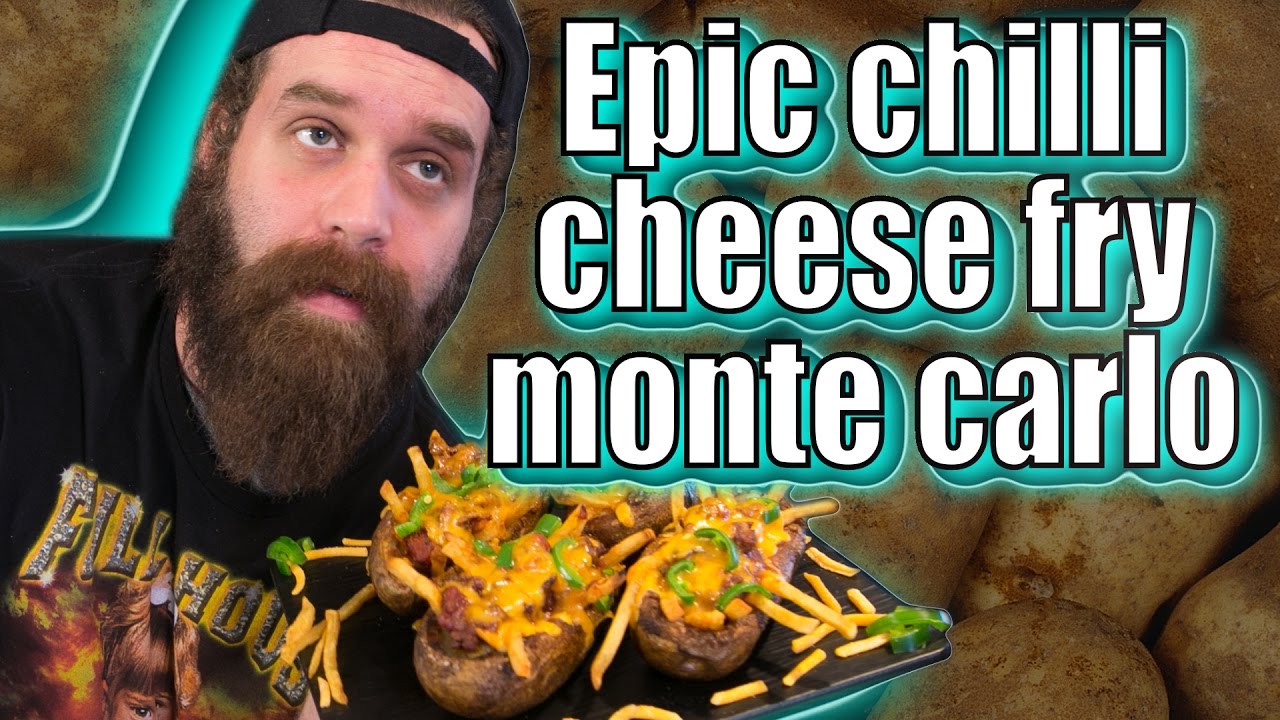 Harley hosts this week's Handle It and teaches you how to make Epic Chili Cheese Fry Monte Carlo Baked Potatoes! The tools, steps, and ingredients are listed below!
Ingredients
4 Large Idaho potatoes
1 Bag of shoe string french fries
1 Pouch of chilli seasoning
1/2Lb Ground beef
1/2 Pack of bacon
1 Cup of shredded cheddar
1 Can of tomato sauce
Tools
2 Oven trays
1 Large pot
1 Cutting board
1 Chef knife
Step 1
Cut the top off of the potatoes about a 1/4 inch thick, then line a tray with tinfoil, and cover it with vegetable oil, and sea salt. Bake the potatoes in the oven at 450 degrees Fahrenheit for 1 hour.
Step 2
Cook the ground beef, and bacon on medium heat for 15 to 20 minutes until both meats are cooked. Once meats are cooked, add it to a large pot with chilli seasoning, diced tomatoes, and tomato sauce. Let simmer until thick.
Step 3
Bake french fries in the oven for 10 minutes at 425 degree Fahrenheit.
Step 4
Remove baked potatoes from the oven, then cut off the top and begin to hollow it out like a canoe. Be sure to leave some potato against the skin.
Step 5
Season potato guts with butter, salt and pepper- then mix well. Add potato mixture to the potato shell- filling it half way.
Step 6
Begin sticking french fries in the potato, and then cover it with chilli, cheese and jalapenos. Bake for 10 minutes until cheese is melted.
Check out Harley's Video Diaries –
We have a #YouTubeGaming Channel:
Follow the guys!
@harleyplays @princewallick @lemme_kno @epicgrossguy @cooldan @santos_mtl
LIKE/FAVORITE and SHARE for new meals every week!
And order the COOKBOOK from any of these links:
Amazon: …
B&N: -…
BAM: …
iBooks: …
Need tools to cook with? Order the cooking arsenal:
Epic Chilli Cheese Fry Monte Carlo – Handle It