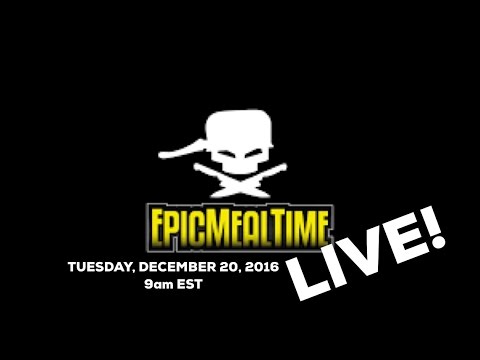 https://www.youtube.com/watch?v=l-TcEibyClI
PRESS THE 'SET REMINDER' BUTTON THEN HIT THE 'LIKE BUTTON'!!!
We Changed The Cooking Game…Now It Is Time For The Cooking Game to Evolve Once Again.
This Tuesday, December 20, 2016 at 9am EST we will be broadcasting for the first time ever in history EPIC MEAL TIME LIVE!!!
This stream has NO censorship NO rules NO timelimit (this can run for up to 10 hours)
Put it in your calendar and set an alarm for Tuesday, December 20, 2016 at 9am!!
ALL donations that happen on stream will be donated to a charity of our choosing that we will reveal on the day of the stream!!