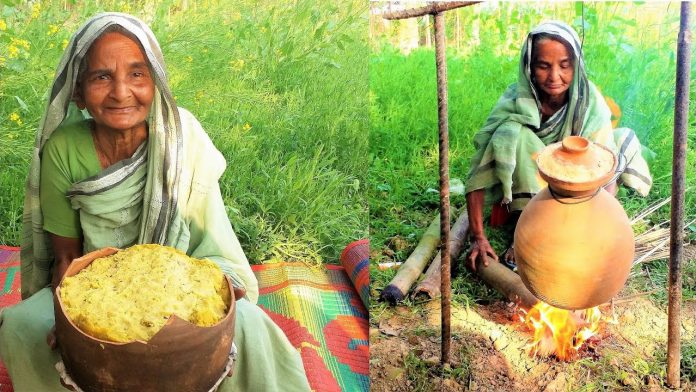 Today our grandma has cooked a totally new, exclusive and delicious Pot Patty/Kalsi Pitha/Hari Pitha recipe in Mustard plant field, a very beautiful, natural
place. The recipe is very much tasty to eat. Our grandma and the kids has enjoyed this food very much. Please see the full video, enjoy and learn how to cook.
You can try to cook and taste it and try to deliver the poor kids and people around you.
Exclusive Pot Patty/Kalsi/Hari Pitha Recipe | Grandma Cooking Special New Cake Recipe For Kids | Charity Food
Ingredients:-
Rice Flour
Cooking Oil
Egg
Onion
Garlic Paste
Ginger Paste
Salt
Cumin Seed Paste
Coriander Powder
Turmeric Powder
Water
Cinnamon Stick
Black Pepper
Cardamom
Clove
We try to cook, we try to deliver food to the Poor, Kids, Homeless, Helpless people and This is our passion.
A kitchen which will try to prove the worth of it's name. Your support, love, encouragement, pray will make our journey succeed.
Please subscribe our channel, like, comment and share this video. This will help this kitchen to be bigger.
Thank you.
Charity food program