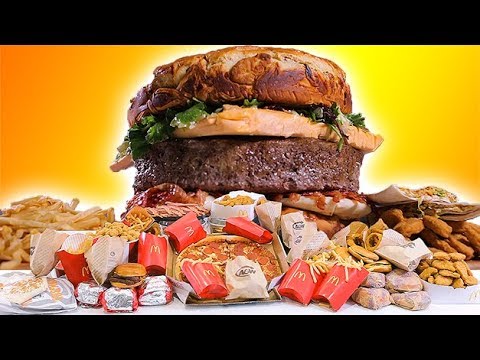 We celebrate the New Year with the ultimate Fast Food Burger. With over $500 worth of fast food in it, this will cure any hangover. Happy New Years!!
Check out our new Jerky available in Walmart across the USA!
Check out Harley's Video Diaries –
We have a YouTubeGaming Channel:
Follow the guys!
@harleyplays @chefatari @cooldan @itsmikesantos
LIKE/FAVORITE and SHARE for new meals every week!
Fast Food Burger – Epic Meal Time