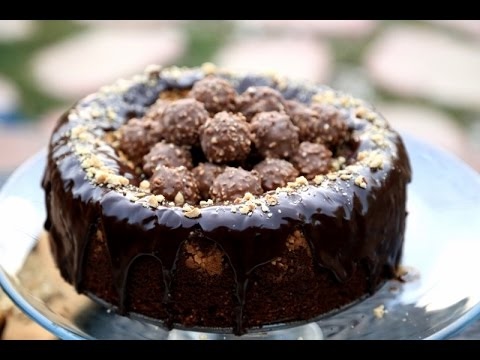 Please subscribe, tks.
Heghineh Cooking Show – Ferrero Rocher Crumb Cake Recipe
I've been wanting to make a recipe for Ferrero Rocher crumb cake for a while and luckily I came up with a pretty simple, well maybe not that simple, but quite an original version of chocolate hazelnut crumb cake. Several things can be added to this recipe, such as placing the actual chocolates inside the cake, which I didn't really like ,as the wafer softened after baking, also the cake can be cut in the center and frosted with your favorite chocolate buttercream or any other frosting.
I'd suggest to try this version and if desired add those extras to the recipe.
Hope you enjoy this delicious, moist and crumbly dessert .Happy baking!
Remember to Subscribe
Visit My Website
Healthiest Fruit Snack You've Ever Tasted
Shop from my Etsy Store
Like My Page on Facebook
Follow Me on Instagram
Arqa and Lousin
More YouTube videos by Heghineh
Armenian Cuisine Recipes
Pastry Recipes
Dinner Dish Recipes
Appetizer Recipes
Cake Recipes
Bread Recipes
Cookie Recipes
Candy Recipes
Summer Treats
Pasta Dish Recipes
Salad Recipes
Preserves Recipes
Comfort Food Recipes
Vegetarian Recipes
Vlog
website:
facebook :
Google + : …
Instagram:
Twitter :
Tumblr :
Pinterest :
To get my Ebook: