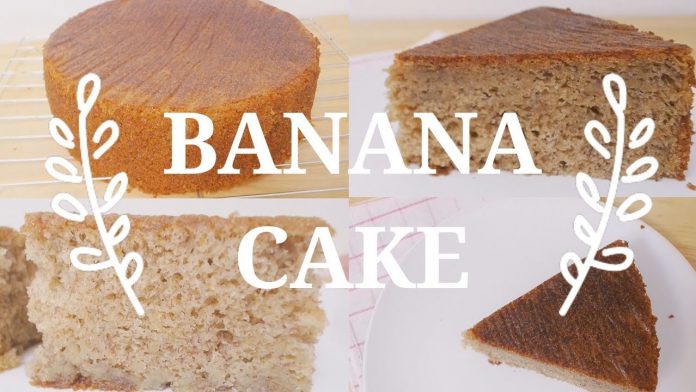 Big thanks to Linda for sharing this recipe with me. If you guys have any recommendations on recipes I should try out, do share them with me because I really suck at finding them on my own. 😀
Banana Cake Recipe on my Blog With Step By Step Photos:
Linda's Instagram:
Previous Video, Perfectly Roasted Chicken:
My Social Media Links:
Twitter:
Instagram:
Blogger:
Facebook:
Recipe for Banana Cake by Richard Goh
Ingredients:
6 Eggs (300 Grams)
300 Grams Sugar
400 Grams Bananas (4 Bananas)
1/2 Tsp Salt
300 Grams Cake Flour
1 Tsp Baking Powder
1/2 Teaspoon Baking soda
1 1/2 Tsp Cinnamon Powder
200 Grams Vegetable Oil
Directions:
1.) Preheat the oven to 320°F. Sift together the dry ingredients, 300 Grams Cake Flour, 1 Tsp Baking Powder, 1/2 Teaspoon Baking soda, 1 1/2 Tsp Cinnamon Powder.
2.) Mash bananas with a fork.
3.) In a stand mixer with the largest mixing bowl, add in the following ingredients: 6 eggs (300 grams), 300 grams sugar, mashed bananas, 1/2 Tsp Salt, and beat on medium speed for 10 minutes until light and thick.
4.) Lower the mixer speed to low speed, and gradually add in the dry ingredients. Turn of the mixer and scrape the sides with a spatula, and folding to make sure there are no lumps. Gently fold to avoid overmixing the batter.
5.) In a bowl of 200 grams of vegetable oil, add in 1/4 of the batter and mix this together until combined. Doing this helps incorporate the oil into the batter. Return everything back into the main batter and fold together gently until combined.
6.) In an 8-inch (3 inch tall) baking pan, lined with a circle parchment paper on the bottom on the pan, pour in the batter. There will be leftover batter and you can pour it into a bread pan old lined with parchment paper.
7.) Bake in the oven at 320°F. The cake pan bakes for 1hr 10+ minutes and the bread mold should take around 55 minutes
8.) Cool the cake completely. Run a knife around the edges, very gently flip it over onto a cooling rack and remove the parchment paper.