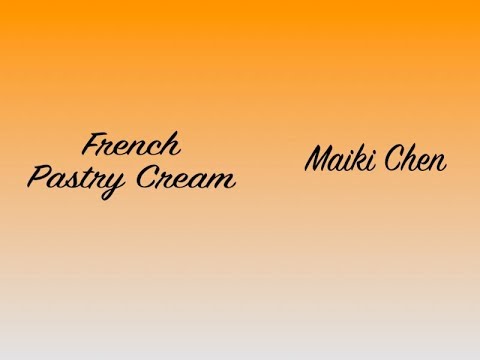 by Maiki Chen & Mi cocina en Japón
1 L milk
2 eggs
4 yolks
125 g flour
150 g sugar
50 g butter (optional. I did not use)
1 tsp vanilla extract
Warm the milk
Whisk eggs and egg yolks.
Add sugar gradually
Whisk until fluffy
Add the sifted flour gradually
Add the warm milk slowly while whisking
Place everything back to the pot and cook at low heat while constantly whisking.
Add butter if you want. (check video as to when this needs to be added)
Also if you want add the vanilla extract ( I added it)
Please on trays (better than in a bowl)
Cover with the plastic wrap touching the pastry cream.
When it is at room temperature, place in the refrigerator for at least 2 hours.
When you need to use it, make sure you mix it up a bit so it becomes creamy again.
Enjoy
If you don't have 8 minutes to be whisking then you don't have the pleasure to enjoy this delicious pastry cream.
Thank you for coming to my kitchen.
It would be nice if you subscribe, this way you will not miss any of my new recipes and it will help the channel grow.
Please come again soon.
Maiki Chen