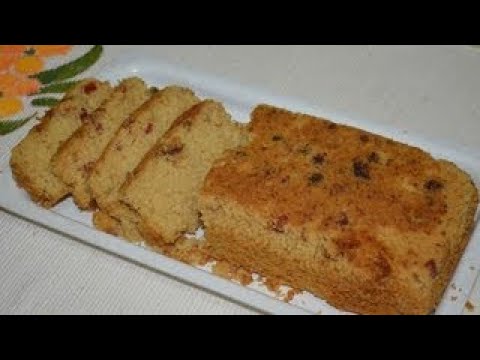 Happy Christmas to all my viewers Today i show you how to make Tasty spongy fruit cake!
Fruit Cake
Fruit cake is a rich cake which is prepared specially for the christmas. It is really very tasty because of so many dry fruits.
The taste is enhanced by the aroma & pleasant flavours of orange, lemon and ginger zest. Indian spices like nutmeg, cinnamon
add to its excellent taste. This cake can be stored for days. This christmas dont go to buy it from the market. Try it by yourself, and
I' am sure you and your family members will demand again and again to prepare it and you'll not have to wait for the x-mas to enjoy it.
Ingredients
Sugar gram.
tsp
tutty 2 tsp
black tsp
tea sp dipped in caramel sugar & dried. .
White grams.
gram.
Orange tea sp dipped in caramel sugar & dried .
pinch
cinnamon(grated)…………………….2 pinch.
Lemon tsp.
Baking tsp.
tea sp( to caramalize.)
vanilla tsp
ml
Grated pinch.
Method
1 Take a pan heat it add sugar and keep on stirring it will start becoming brown, add water and make a syrup. Dip all the nuts in this syrup.
2 Egg & butter should be on room temperature.
3 Take maida, salt & baking powder together & sieve it, add lemon peels, nutmeg, cinnamon, add ginger and orange peels add all
the nuts into the flour & keep aside.
4 Separate egg yolk from the white portion.
5 Apply butter paper in cake tin apply butter & sprinkle maida. Keep aside.
6 Whisk egg whites till it becomes stiff (3 min) keep aside. Now beat egg yolk for 3 min till stiff.
7 Beat butter till frothy, add sugar to butter & beat well for 3 min, now add egg white into the butter in small amount beat well for 5 min. Now add egg yolks in small amount and beat well for another few min with yolk add maida alternately. Also add caramel syrup add vanilla essence & lemon juice now again beat well.
8 Add milk and beat till you see bubbles.
9 Pre heat oven to 180 degree and pour the batter into the container & bake it for 40 min or till it bakes well.
watch all recipes on facebook page
watch indian recipes on my channel
video URL of " Fruit Cake" is